Usually when founders set out on their journey of entrepreneurship, they are filled with so much energy, excitement, and self-confidence that they feel they can move mountains.
Set on their dreams, they put their heart and soul into their work. They burn the candle at both ends, assuming that they will never run out of wick.
They have such a strong belief in their vision and are so driven by their passion that they think they have sufficient ideas, talent, and perseverance to cope with almost anything the world can throw at them.
They are so immersed in their own world that they believe everything is going alright. They fail to spot potential problems, and, even if they do, they tend to go into denial mode.
But a day comes when they suddenly realize that the path is riddled with more unknowns than they had thought and are rudely awakened to the fact that they should have sought outside help before reaching the damage-control threshold.
Many entrepreneurs may think it is unnecessary to consult with experts as there is an abundance of information available on the Internet today, from webinars and podcasts to pre-recorded courses and e-books.
Those are valuable resources that every entrepreneur should tap into, but an exclusive mentoring relationship offers two important things that such online content can't—customization and human touch.
There are a large number of consultancies, mentors, and accelerators out there in all shapes and sizes. However, not all of them can help their clients be adaptable and innovative while going slow and steady for the simple reason that such traits are not part of their own DNA.
Now that the coronavirus-induced uncertainty has placed a brighter light on the use of consultants, we have rounded up a list of organizations, courses, and programs that can help founders from all countries future-proof their business and handle the issues they may be struggling with.
---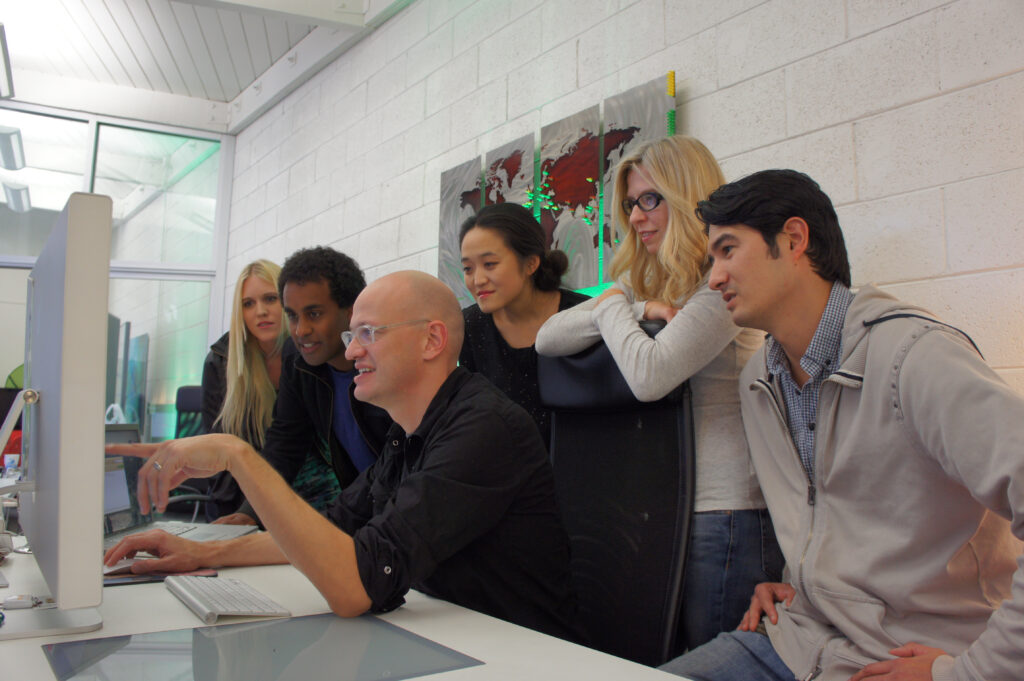 The Founder Institute, the world's largest pre-seed accelerator, promises to help entrepreneurs not only "build global businesses" but also "build the future". Its portfolio includes over 4,500 companies worth an estimated $30 billion in value, spanning 200+ cities and 90+ countries.
In their virtual program, founders around the world can work directly with the institute's Silicon Valley management team and hear the insights of over 50 mentors about how to navigate the intricate labyrinth of business decision-making.
---
The CEO Board, led by CEO Coach Barbara Shannon, is a "select group of business leaders committed to helping each other build successful, high impact, values-based companies." Its aim is to offer "peer support at its best".
Shannon, who helps business leaders "stay focused on what matters most", has had the experience of founding and leading two New York-based startups and worked with multinational enterprise clients as a senior executive at Deloitte Consulting for nine years. She is an author and a sought-after speaker on leadership, strategy, and the future of work.
---
TheVentureCity has taken on a mission to help "global-minded" tech companies manage each phase of their growth journey, whether they are promising early-stage startups, high growth companies, or established enterprises.
To accomplish this goal, it has adopted an "integrated" approach and has brought together a group of experts with wide experience in product development, growth management, fundraising, recruitment, day-to-day operations, and ecosystem relations.
---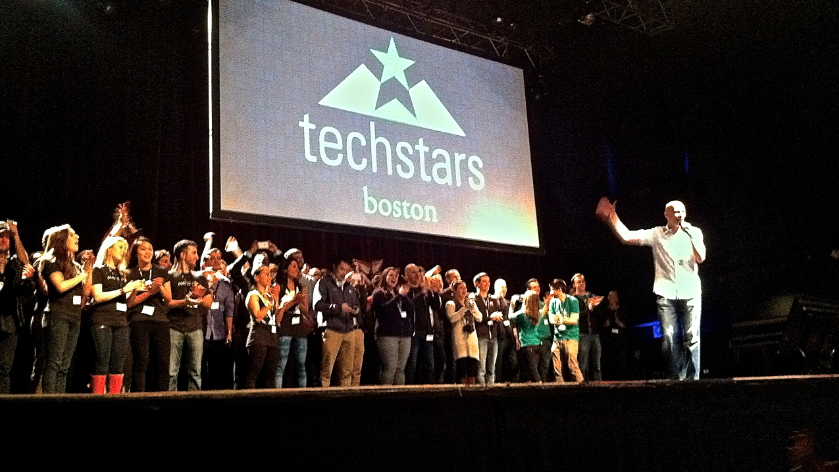 Techstars, an American seed accelerator founded in 2006, has devoted its efforts and resources to help entrepreneurs grow their ideas into world-changing businesses as it believes they "hold the keys to the greatest challenges of our time" and "clear the path for entire industries".
The accelerator was "ready" when the world went remote due to COVID-19 as it has been running virtual accelerators and community programs for years.
Techstars is leading a movement to help create positive social and economic change and aspires to transform the world by making innovation accessible to anyone, anywhere—especially in neglected communities.
---
GRO's on-demand startup academy is "ideal for anyone who's got a great idea, is in the early stages of starting a business, or is just wondering whether their idea is good enough."
A customized action plan is laid out for those who want to start up smart and save their time and money while avoiding the common pitfalls.
By partnering with seasoned founders and experts, GRO has also developed a platform called Gro X to guide all aspiring entrepreneurs. The free idea assessment tool helps users create the foundation for their business concept in a way that is easy to articulate to others, particularly potential investors.
"You'll get a personalized one-page business brief to determine the market opportunity, your unique selling proposition, and how you'll position your idea," says the team behind Gro.
Gro's founder Bryan Janeczko has been a serial entrepreneur for over 15 years and has launched and sold a number of successful ventures, including NuKitchen, and his current project Nunbelievable, a purpose-driven baked goods project tackling hunger in the U.S.
---
Ignite, Intel's startup acceleration program, targets early-stage companies that have secured initial funding with an average funding per company of over $5 million for their past cohorts.
The 12-week program is designed to strengthen each company's performance in all relevant areas through highly tailored content.
"Ignite provides startups with access to global experts in technology and business, a preferred path to the best investors. Additionally, it provides the knowledge, resources, and association that comes with being accepted into one of the most challenging and competitive accelerator programs in the world," the organizers say.
---
ENGAGE//INNOVATE is a strategy and innovation consulting firm that cooperates with companies and governments across the globe to foster innovation and uncover sustainable new growth opportunities.
The company's objective is to help clients "think beyond tomorrow" and has so far worked with over 100 companies in 30 countries.
---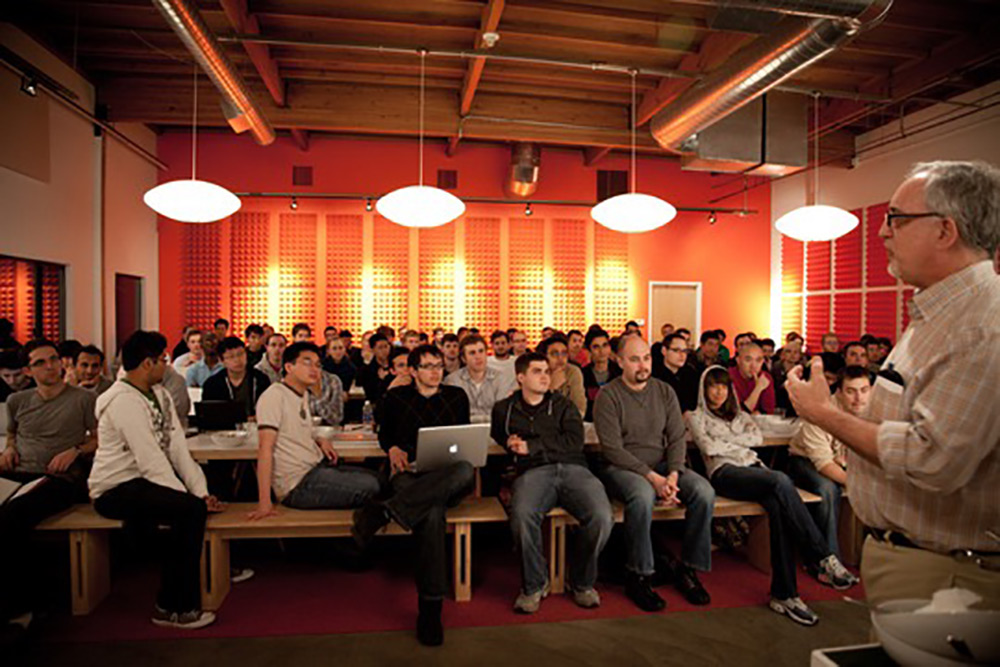 Y Combinator has created a new model for funding early-stage companies. Twice a year, it invests $125,000 in a large number of startups.
The accelerator works intensively with the companies for three months to help them "get into the best possible shape and refine their pitch to investors." At the end of each cycle, the startups present their ideas to an invite-only audience.
---
Startupbootcamp runs more than 20 industry-focused programs around the world and helps startups scale by offering them direct access to an international network of the most relevant mentors, investors, and partners.
It is true that the coronavirus closed borders, but it cannot be denied that it opened up new opportunities for knowledge transfer. So it seems to be the perfect time for budding or experienced entrepreneurs to rise to the occasion and flourish with the help of startup programs that know no borders. 
---
Straight Talk Consulting is a business consultancy that helps enterprises find product-market fit and identify the exact steps they need to take to reach the next level of scalable and repeatable growth.
"Once we implement the necessary processes, we will train your team to take over. You will not be reliant on us forever and will have the in-house knowledge to continue without us," says Dan Wheatley, the co-founder of Straight Talk.
Disclosure: This article mentions clients of an Espacio portfolio company.