Rising traffic is an inescapable condition in cities across the world, from Los Angeles to Tokyo. Peak-hour traffic congestion is an inherent result of the way modern societies operate.
Every person hates this congestion, and it keeps getting worse, in spite of attempted solutions.
To address this, Atlas Navi is looking to build the first AI navigation app to help individuals better avoid this traffic.
The startup leverages smartphone cameras to avoid traffic by detecting road conditions, accidents, traffic in each lane, and police vehicles.
Traffic is a particularly problematic issue in the US, where 87.9% of America's daily commuters using private vehicles, and millions wanting to move at the same times of the day.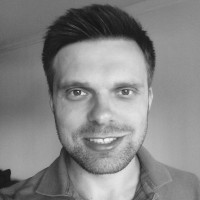 On top of this, the country's road system doesn't have the capacity to handle peak-hour loads without forcing many people to wait in line for that limited road space.
Atlas Navi's app analyses the road 25 times per second which generates 100 times better data than other navigation apps; other drivers are routed to avoid areas with problems.
Features of the app include:
Video Recording of the trips, stored in the cloud
Live Stream your trip with anyone in a browser
Group Trips – track group members on a long trip Multi-Stop trips – with "most-efficient" route
Driver Score – improves driving habits
Maintenance Alerts – insurance, inspection, road tax expiration alerts
NFT Car Garage – own cars on the blockchain, see and showcase them as 3D NFT models to others in the app
To learn more, visit www.atlasnavi.com