COMPANY: Testlauncher
ELEVATOR PITCH
Enabling flawless mobile and web applications—through effective start-to-finish testing, helping businesses make higher quality builds in less time.
PRODUCT/SERVICE DESCRIPTION
Testlauncher is a leader in managing global web and mobile quality assurance testing teams. The full-service solution specializes in SaaS and ecommerce platforms.
Globally distributed teams work directly with clients inside the tools and systems they use, attending daily standups, and offering advice and best practices at every stage of the product development life cycle. This support means in-house developers can focus on creating, while Testlauncher teams work to effectively break these creations.
The mobile app testing service enables users to test pre-launched applications, in different locations, under different carriers—ensuring the app is bug-free.
They work to help both small and large companies to improve their software through a global network of testers. This means companies can focus time and attention growing and developing their businesses rather than wasting internal resources testing for bugs or even discovering through their customers post-launch. 
DIFFERENTIATORS VS. THE COMPETITION
Testlauncher was voted as one of CIO's top 20 most promising software testing solution providers. They cite their great successes due to the fact they source the best, most highly qualified QA testers from around the globe.
Customers receive a personalized experience, with a cherry-picked QA team that is flexible to varying client needs. Many companies waste valuable resources hiring in-house 'testers,' or non-qualified IT staff to manage QA testing. Testlauncher is an affordable solution, in an industry with a growing demand for SaaS-based applications.  
Speed is key, and Testlauncher ensures this through instant integrations and heightened efficiencies—squeezing 200-plus hours of crowd testing into just one day. They access over 1,000 devices worldwide, supported with well-known project management portals such as JIRA, automation tools such as Cucumber, Capybara, Selenium, or Perfecto Mobile, and communications tools like Slack.
FOUNDER'S STORY
Founder and CEO Jason Hamilton-Mascioli founded Testlauncher in 2014. He saw a gap in the market when he realized how much resources were wasted in companies using internal resources and highly-valuable developer time to QA products. He sourced high-quality testers from all over the globe, from companies such as Microsoft, Apple, and Google. This means today Testlauncher provides 24-hour testing capabilities for a global audience. 
BUSINESS MODEL
Monthly to our QA service subscription.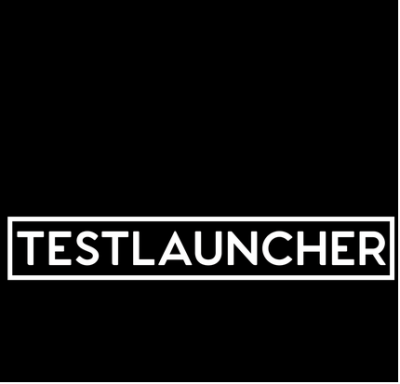 HEADQUARTERS: Hamilton, Canada
WEBSITE: testlauncher.com
YEAR FOUNDED: 2014
TWITTER: @gettestlauncher
FACEBOOK: facebook.com/testlauncher
LINKEDIN: linkedin.com/company/testlauncher-com