Music and tech festivals are finally back – and they've come back hard.
Held across three days this summer at The Ciutat de les Arts y les Ciències in València, Spain, Diversity Festival will be host to over 50 musical acts including Måneskin, Christina Aguilera, Iggy Pop, Armin van Buuren, Black Eyed Peas, H.E.R., Martin Garrix, Nicki Nicole and Ozuna.
One of the most anticipated artist in the lineup has to be Medellín-born reggaetonera KAROL G, who returns to València for the first time in three years. aiming to create a cultural legacy of openness, enjoyment, and inclusion.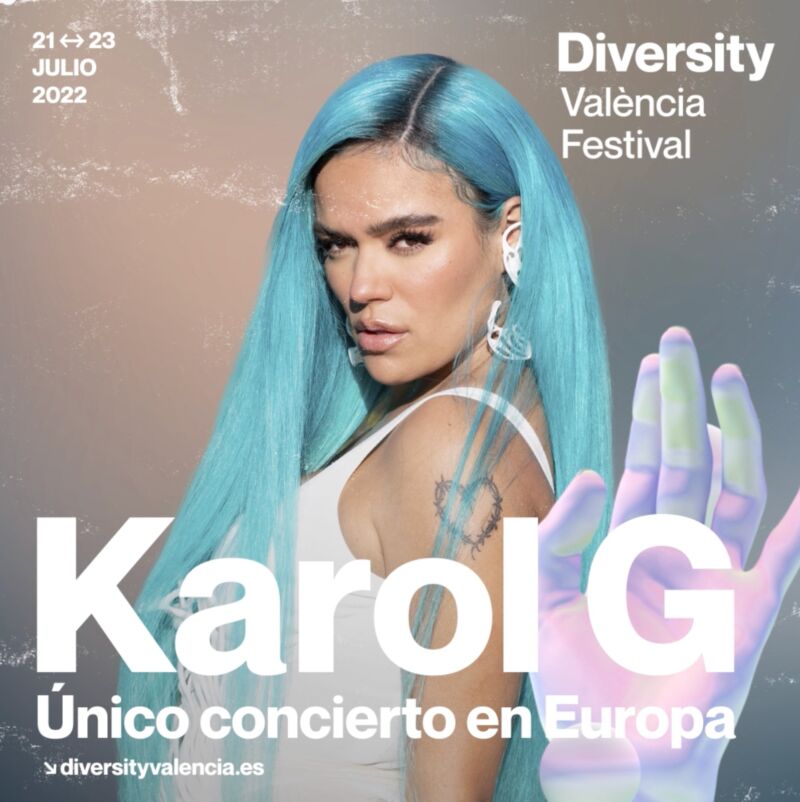 The blue-haired BICHOTA singer, who has won numerous top industry awards, and her recent collaboration with Niki Minaj has been recognized as the third-most award-nominated song in history.
As the only Latin female artist on Spotify's Top Track list, globally, KAROL G represents an unapologetic and fearless take on being true to yourself and believing in who you are, evidence of this is the fact that the Colombian singer's latest single, PROVENZA, quickly reached #1 in the World Top Music Videos section on YouTube (it now sits high on the list at seventh place).
If you'll be in Spain between July 21st to 23rd, tickets to Diversity Festival are available here.