The Pearce Foundation, which looks to further solutions to prevent and reduce diseases associated with healthcare infection, has awarded Viking Pure Solutions with its EvSop (Environmental Services Optimization Playbook) award for Innovation and Technology.
The EvSop recognition supports organizations that, through evidence-based practices, promote disinfection and cleaning in healthcare facilities that comply with accepted industry-recognized regulations, seeking to reduce the risk of infections within them.
Paul J. Pearce, Ph.D., member of the EvSOP Advisory Board and founder of the non-profit Pearce Foundation for Scientific Endeavors, commented on the award and recognition given to Viking Pure Solutions: "The Viking Pure patented system generates innovative and effective solutions of Sodium Hydroxide (NaOH) and Hypochlorous Acid (HOCl) for a sustainable approach to cleaning and disinfecting in all living and working environments, particularly in healthcare, including long-term care facilities."
"They are positively disrupting the decades-old approaches to shattering multiple links in the infection chain, thus preventing the spread of micro bacteria and viruses such as COVID-19 and norovirus. Viking Pure solutions improve patient outcomes and contribute to the improvement of staff safety and health. The safety, efficacy, and quality, and actual cost savings realized by users of the Viking Pure Solutions on-site generator led us to choose Viking Pure for this award."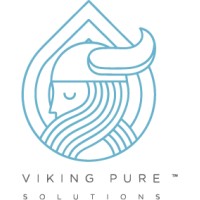 Viking Pure Solutions manufactures, installs and maintains machines that generate cleaning and disinfecting solutions for use at customers' facilities.
The machines generate non-toxic electrolyzed water solutions for cleaning and disinfecting commercial facilities. By replacing toxic or harsh cleaning and disinfecting chemicals with the Viking Pure solutions, facilities can minimize the health risks from exposure to chemicals.
Upon receiving the award, Joshua Schwartz, co-founder and President of Viking Pure Solutions, expressed his gratitude:
"We are very proud to accept this award from the EvSOP board! Viking Pure is on a mission to replace the harsh and toxic chemicals that we use to clean and disinfect our environments with safe, sustainable solutions. This recognition is a definitive milestone in achieving that mission."
Viking Pure Solutions' patented system keeps salt away from end-use solutions, so they can be used freely without the risk of corrupting or damaging equipment. Through its methodology, Viking Pure Solutions has removed the final barrier to make electrolyzed water the perfect solution for cleaning and disinfection purposes.