In recent years there's been a noticeable trend of successful entrepreneurs and executives emerging at increasingly younger ages. New generations have the ability to bring new ideas to the table that may have been previously overlooked. In addition, entrepreneurs from the 'digital native' generation have grown up alongside the rapid evolution of technology giving them a unique perspective on pain points and opportunities.
With their fresh outlooks and determination to challenge conventional norms, StartupBeat presents 40 founders and executives under 40 who are making significant waves in their industries.
These trailblazers are reshaping the future of entrepreneurship by introducing innovative ideas and initiatives that drive positive change and serve unaddressed markets.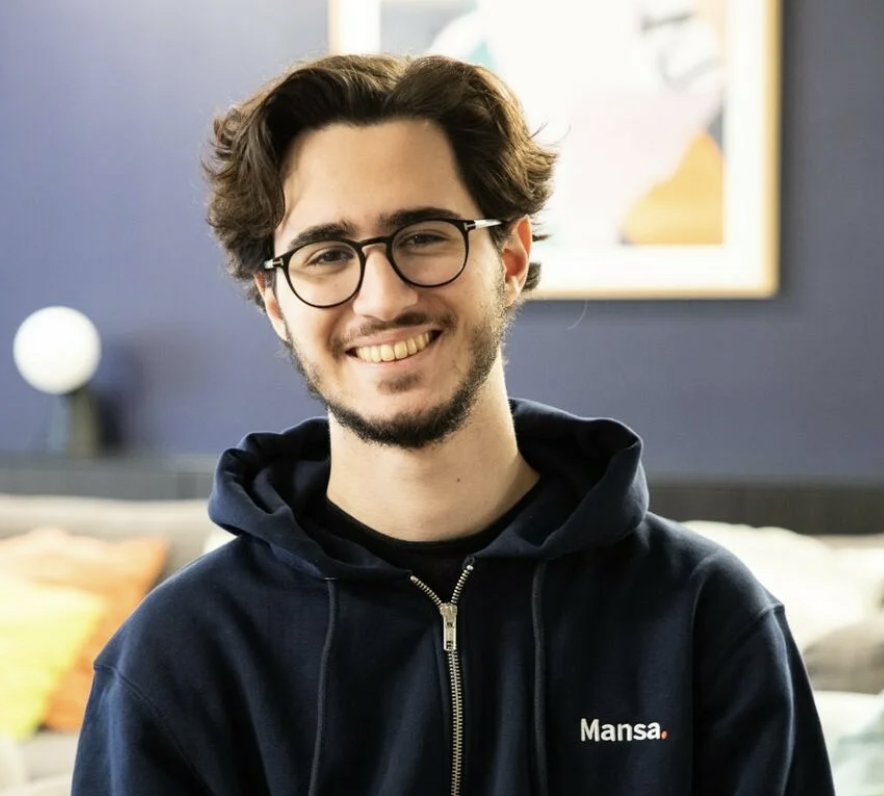 CEO and Co-Founder at Mansa
Ali Rami, CEO and co-founder of Mansa, started his entrepreneurial journey at the age of 16. Along with his two associates, he created a daily press summary service to support students preparing for culture tests, which garnered over 10,000 regular users.
After a brief stint at Sciences Po, Rami founded Mansa, an independent French financial startup that seeks to revolutionize the banking industry by providing microcredit to self-employed or freelance workers. With an initial €2m seed round, the company has now raised €20M in funding, securing funds to continue expanding its services, all within three years of its inception.
---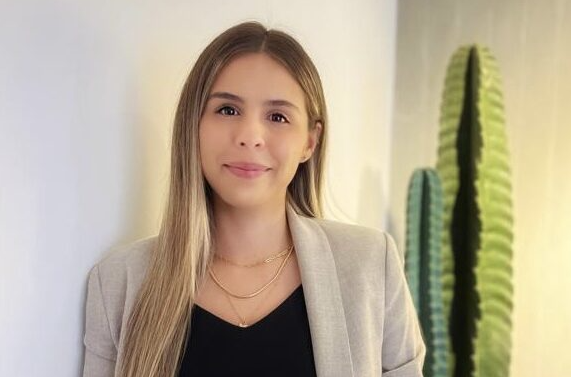 Project Manager at Source Meridian
Daniela Gutiérrez Tamayo brings a wealth of expertise as a certified Project Manager and Product Owner, specializing in software development and medical data. With a decade of experience in the field, Daniela played a crucial role in the establishment of Source Meridian, a software development company specializing in life science and health tech-based technology, where she currently serves as a valuable team member.
Gutiérrez has been instrumental in nurturing and expanding business partnerships with Source Meridian clients. Her dedication to enhancing products and processes, ensuring timely deliveries, and actively engaging collaborators in decision-making has been pivotal in fostering strong and fruitful relationships.
---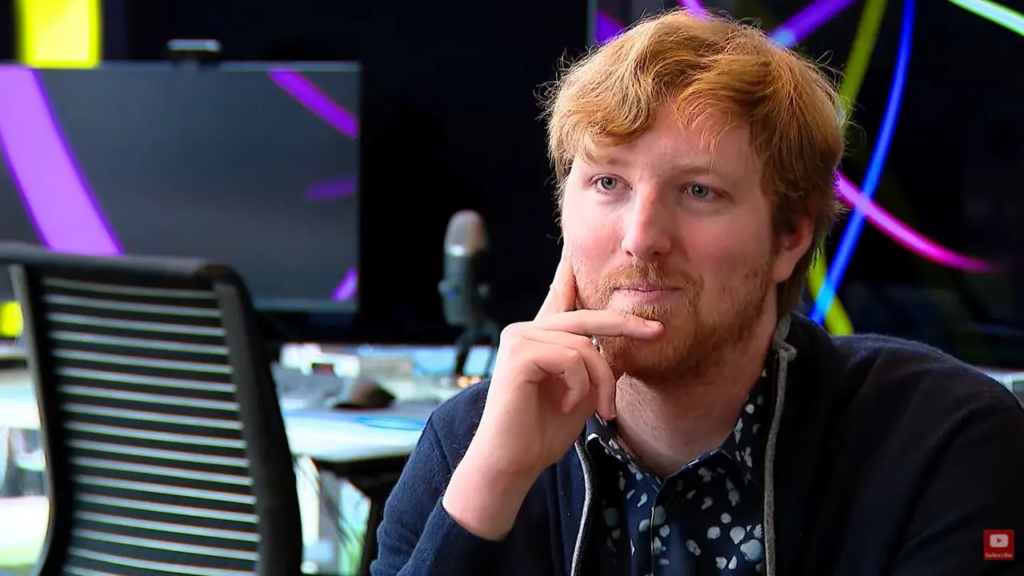 Founder and CEO at Luminar Technologies
As a self-made billionaire, Austin Russell is known as Elon Musk's rival. He founded Luminar Technologies, a company that produces autonomous vehicles and LIDAR (laser imaging, detection, and ranging) technology for passenger cars, commercial trucking, and robo-taxis. Russell has always had a remarkable aptitude for technology, having built several supercomputers and optical power transmission systems at just 11 years old.
Since its establishment in 2012, Luminar Technologies has fundraised $1 billion and is now valued at $2.05 billion. The company is a leading supplier of LIDAR sensors to top automobile manufacturers, including Toyota and Volvo, and competes with other high-tech sensor makers for autonomous vehicles such as Velodyne and Aeva.
---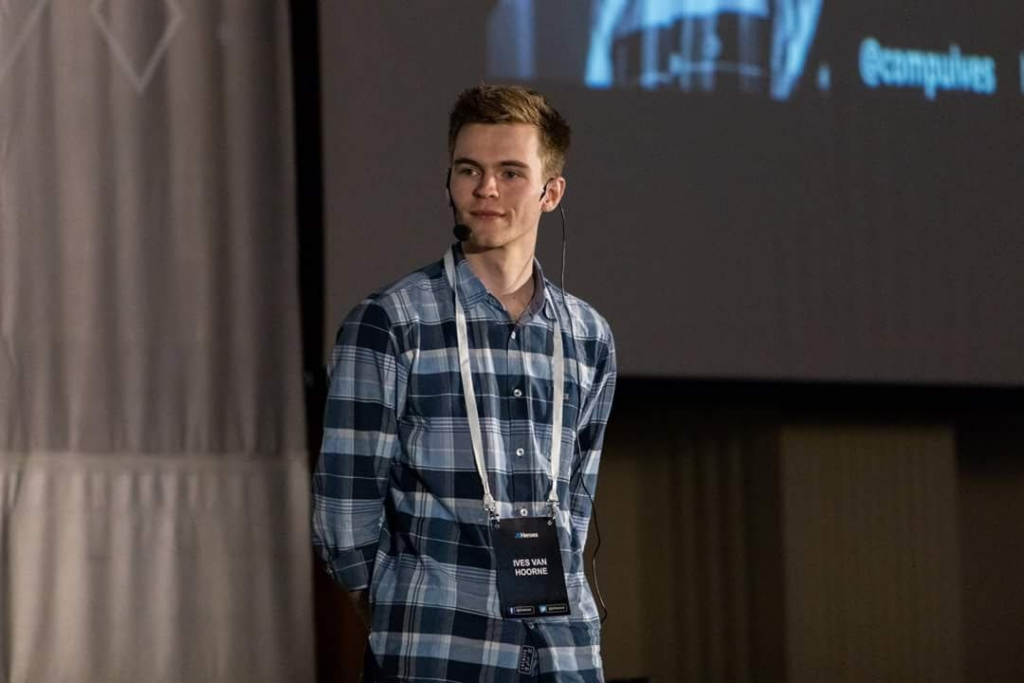 Co-Founder at CodeSandbox
When Ives van Hoorne was 20 years old, he and his best friend created CodeSandbox, an online code editor that offers first-class support for Vue.js and aims to simplify coding for beginners. Even from a young age, he enjoyed creating new games, adventures, and worlds. Later on, his interest in game development led him to programming.
The startup has achieved numerous milestones such as being utilized by over 2 million developers per month, and platform creators having built over 10 million apps since its launch. More recently, they announced Sandpack 2.0 and Nodebox, a rapid Node.js runtime enabling server-side code to run in any browser. This comes one year after launching Sandpack, an open-source in-browser bundler that permits live running code examples on your website.
---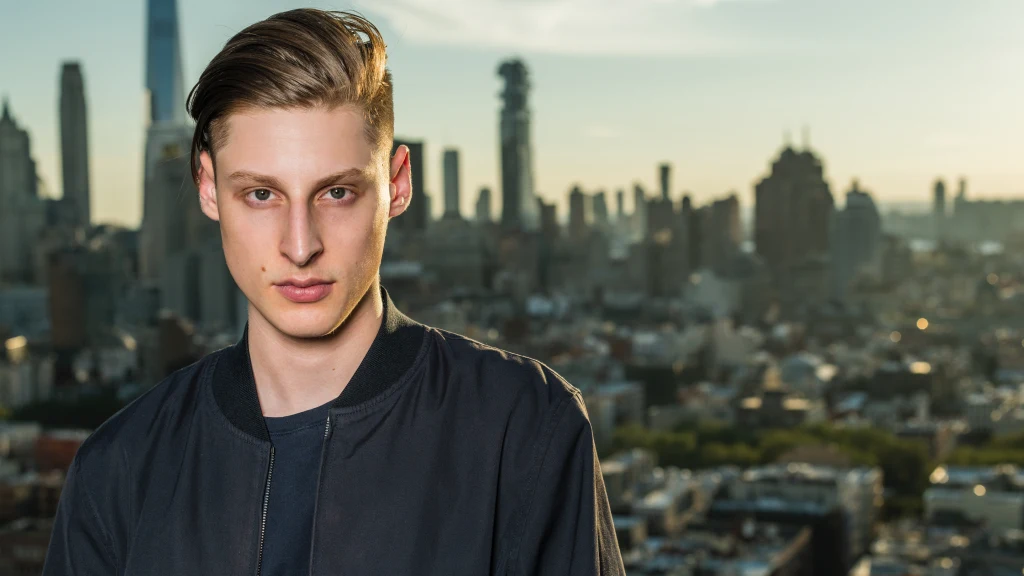 CEO and Co-Founder at Simulate
Ben Pasternak is an Australian technology entrepreneur that, at the age of 19, co-founded SIMULATE of which he is currently the CEO. The American nutrition technology company has already raised US$57M in investment. The company's signature product, NUGGS, is a plant-based chicken nugget simulation that quickly became the fastest-growing imitation chicken nugget on the planet since its launch in the summer of 2019.
Before founding SIMULATE, Pasternak had created Monkey, a social networking app that facilitated video chatting for teenagers with similar interests.
---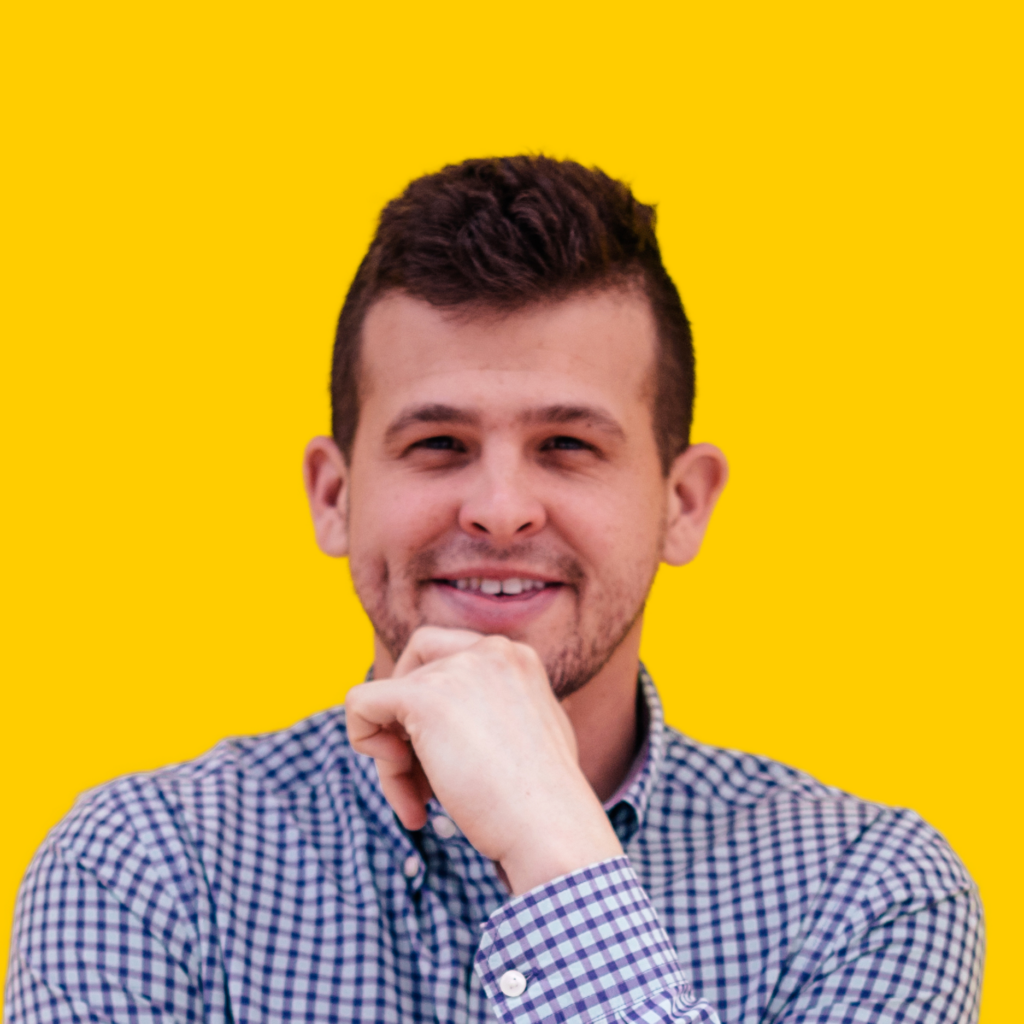 Founder and CEO at RiseKit
Driven by a deep commitment to addressing social challenges, Matt Strauss, a former venture capitalist, set out on a new path inspired by his volunteer mentoring experiences. Witnessing the hardships faced by job seekers, particularly those in underserved areas, he became resolute in making a lasting impact. This led to the creation of RiseKit, an innovative software solution designed to level the playing field for individuals seeking employment opportunities.
RiseKit facilitates the seamless connection between entry to mid-level candidates and a diverse range of job openings, training programs, and supportive services. By breaking down barriers that often impede successful employment outcomes, the platform empowers job seekers to unlock their full potential and thrive in their chosen careers. Beyond its time-saving benefits for nonprofits, employers, government systems, and community foundations, RiseKit's ultimate goal is to foster a more inclusive and equitable job market.
---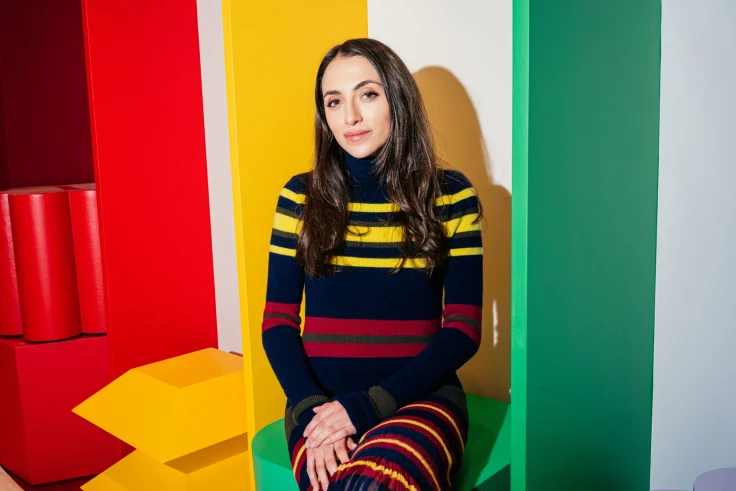 CEO, Founder, and Creative Director at Parade
At the age of 23 Cami Téllez founded Parade, an underwear company based in Brooklyn, New York that has sold millions of pairs of underwear since 2018 and received $36.5M in funding.
Daughter of Colombian immigrants, Téllez left her senior year at Columbia University to fully devote herself to her business, Parade. The company promotes body positivity and inclusivity, offering a unique perspective in the intimate apparel industry. Its designer and eco-friendly fabric undergarments are made from 85% recycled polyamide and are Oeko-Tex certified. This guarantees they are free from harmful chemicals that may contaminate the skin and the environment, providing users with all-day comfort.
---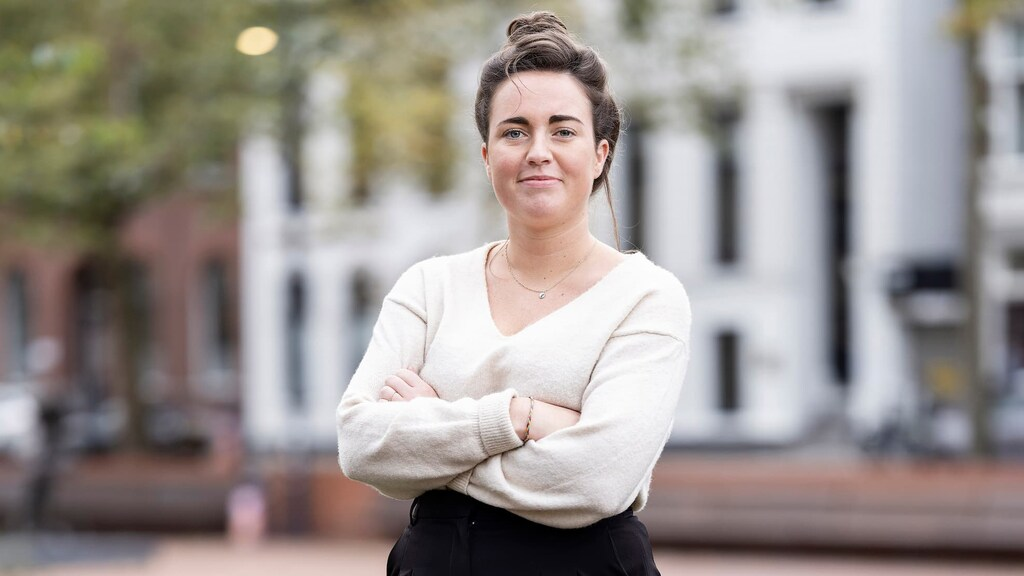 CEO and Co-Founder at Equalture
The Melkert twins, Charlotte and Fleur, started their first company, a recruitment agency for women called Female Investments, at the age of 19. Shortly after, they founded Equalture, a successful HR tech company that provides candidate-matching software for recruiters.
Despite facing numerous rejections from investors, the sisters persevered, and Equalture has grown rapidly, with Charlotte serving as the CEO. Charlotte has been recognized as the most talented female entrepreneur in the Netherlands, and the company has received accolades such as the LOEY Talent Award and Sprout 25 under 25.
---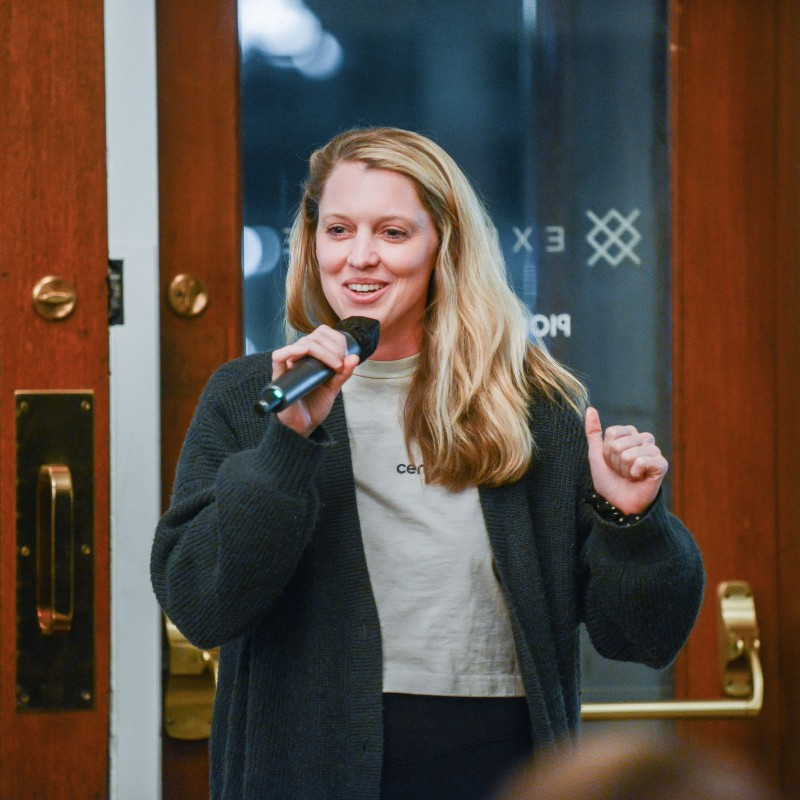 Founder and CEO at Cennec
Sierra West, driven by a deep desire to foster genuine connections among individuals, communities, and organizations, founded Cennec. This innovative app is dedicated to creating authentic, personal or professional connections by leveraging the familiar and intuitive user interface of dating apps while removing the romantic aspect. Cennec provides a safe, inclusive, and accessible platform for like-minded individuals to meet and cultivate meaningful relationships. West firmly believes that "Authentic Connection will be one critical factor in saving Human Intelligence this decade."
---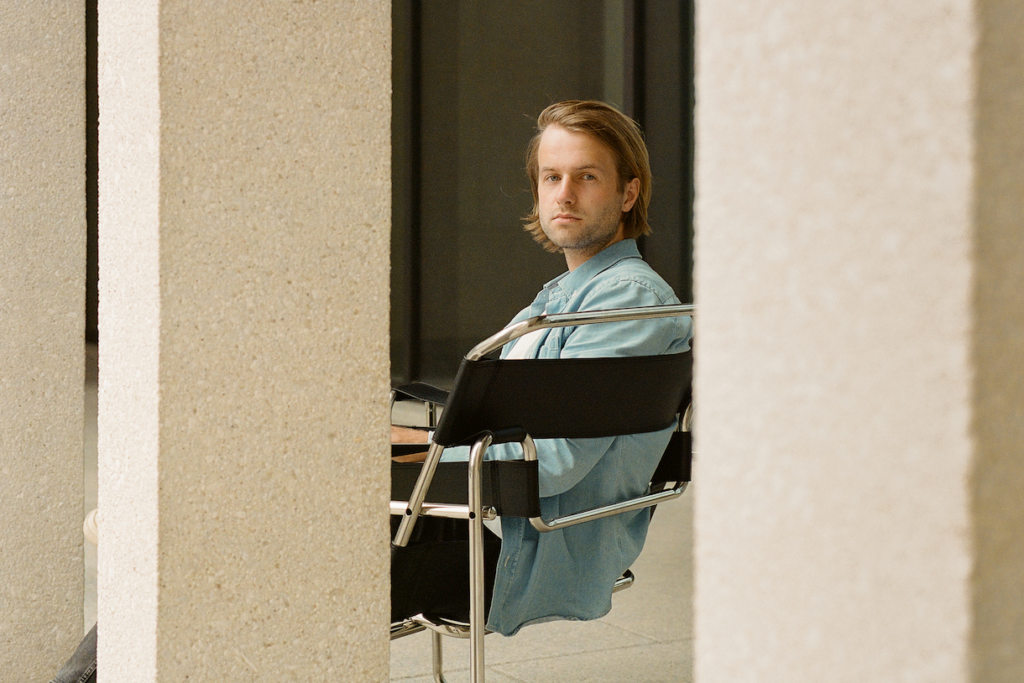 Founder and Managing Director at Amie
Dennis Müller wanted to create a productivity app that wasn't only said to be better and prettier than other to-do apps but also to replace Google Calendar. With that idea in mind, he decided to create Amie, a well-designed calendar app that helps you get things done and keep up with your team. Creandum, as well as Tiny.VC and several business angels, backed the company early on so that he could work on its product without too much pressure.
---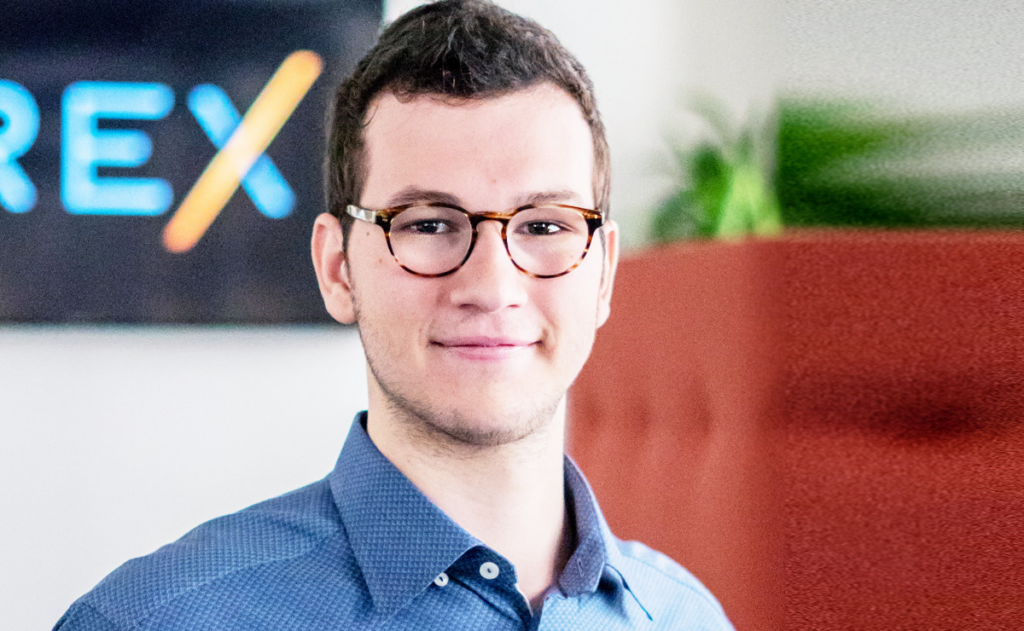 Founder and Co-CEO at Brex
At the age of 12, Henrique Dubugras started his journey by learning to code online games. This ignited his passion for programming and inspired him to pursue studies at Stanford University. However, the application process proved challenging, so he struck a deal with another Brazilian student to exchange code development for lessons on the subject. Despite facing a lawsuit for patent infringement at the age of 14, Henrique remained undeterred in his entrepreneurial pursuits.
As a result, Dubugras has become a prominent figure in the business world. He has founded multiple companies and hired hundreds of employees, resulting in a considerable fortune. Currently, he serves as the co-CEO of Brex, a company he founded valued at approximately $12.3 billion.
---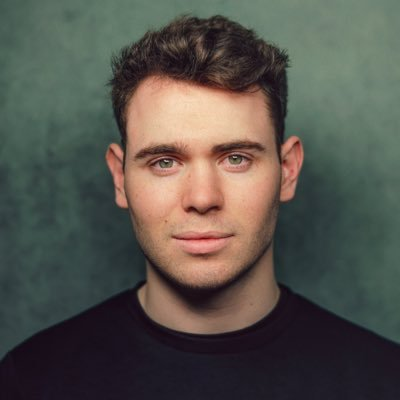 Founder and CEO at CoMind
Having dropped out of school at the age of 16, James Dacombe went on to found a neurotechnology start-up called CoMind at the age of 17. The London-based startup is focused on enhancing human cognition and vision through the development of interfaces that enables humans to communicate with technology using their brainwaves alone, a feat that Elon Musk's company Neuralink is also working towards.
Dacombe's goal is to revolutionize the field of medicine with his non-invasive computer technology, including the creation of neural sensors to diagnose brain conditions.
---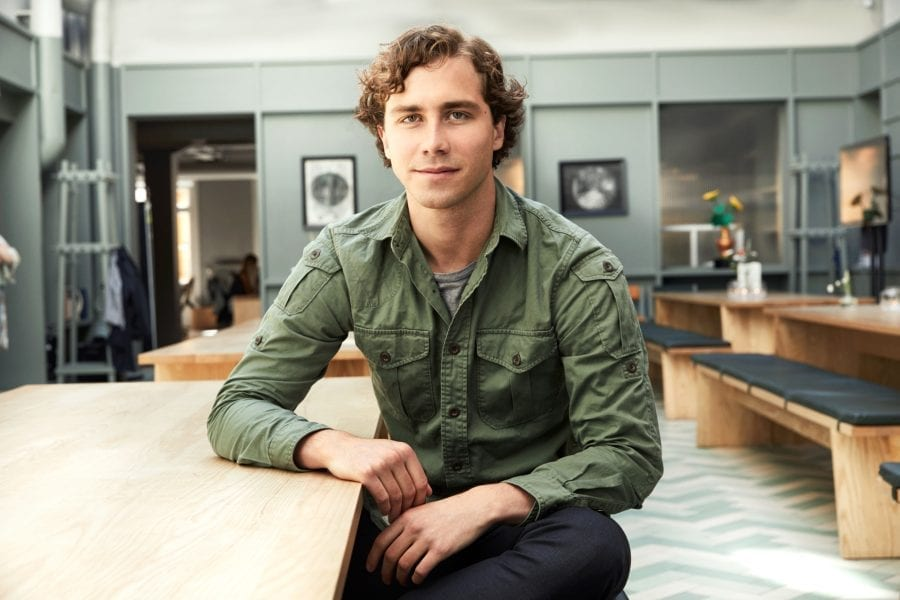 Founder and CEO at Sana
Joel Hellermark is a 25-year-old entrepreneur who learned to code at the age of 13 through an online course at Stanford. By the time he graduated high school, he had already launched his early life's work, starting his first company at the age of 16.
Hellermark stands out among young entrepreneurs with his AI company, Sana Labs. The ed-tech platform uses artificial intelligence to customize learning content to the individual needs of each user. Sana Labs has attracted a significant number of investors, including Sven Hagströmer, Mattias Miksche, Katarina Martinson, and Sophie Stenbeck's venture capital company, Max Ventures. The startup has raised $54 million to the present moment, with EQT's technology arm Ventures as the largest investor.
---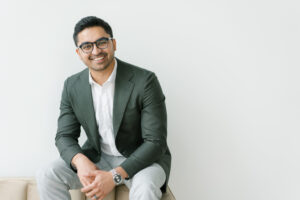 CEO and CTO at NexusLeap
Madhav Srinath is an esteemed tech industry leader and consultant with over a decade of experience. As the CEO and founder of NexusLeap, a prominent cloud solutions consulting company, he has demonstrated his expertise in guiding organizations toward successful digital transformations.
Prior to establishing NexusLeap, Srinath held key positions such as Product Manager at Humans For AI and VP of Product at Immersed, where he made significant contributions to product development and strategic planning. His remarkable insights led to his appointment on Microsoft's cloud AI advisory board, further showcasing his deep understanding of cutting-edge technologies.
---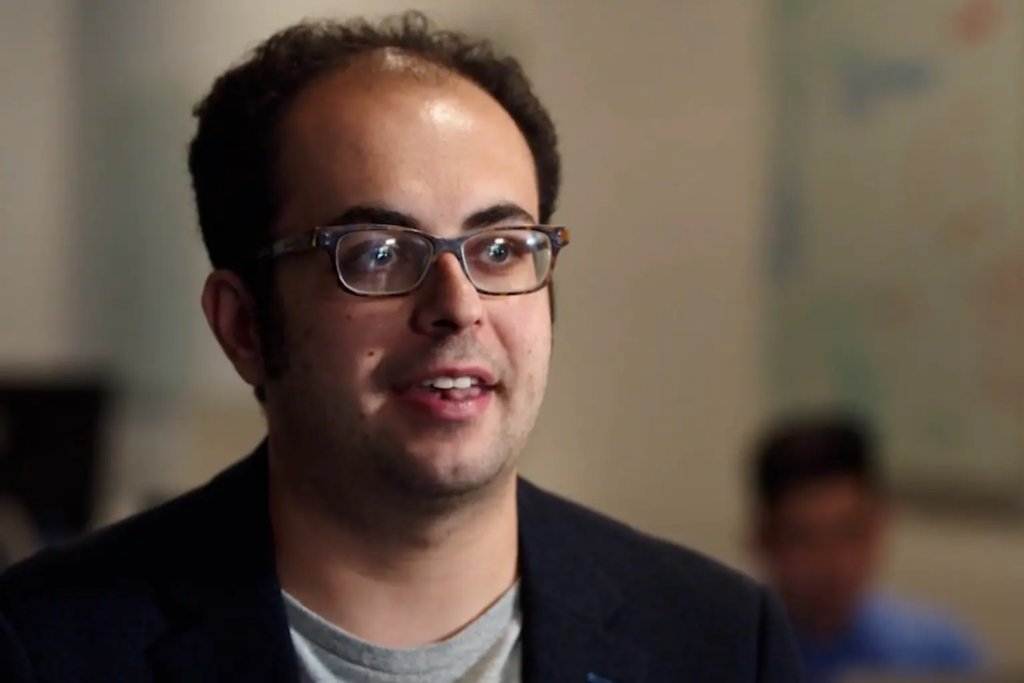 Founder and CEO at DoNotPay
Joshua Browder's entrepreneurial journey started in 2015 with the development of a simple tool called DoNotPay that helps people claim driving tickets, thus saving an estimated €8 million in fines to 375.000 of its users.
Brodwer's startup has expanded its chatbot lawyer services to help individuals with various legal problems including homelessness. It also enables users to automatically claim asylum in the U.S., U.K, and Canada for free. The startup's vision is to eventually replace unethical lawyers with bots, and, as the home of the world's first robot lawyer, DoNotPay empowers users to fight against corporations, overcome bureaucratic obstacles, and even initiate lawsuits with just a click of a button.
---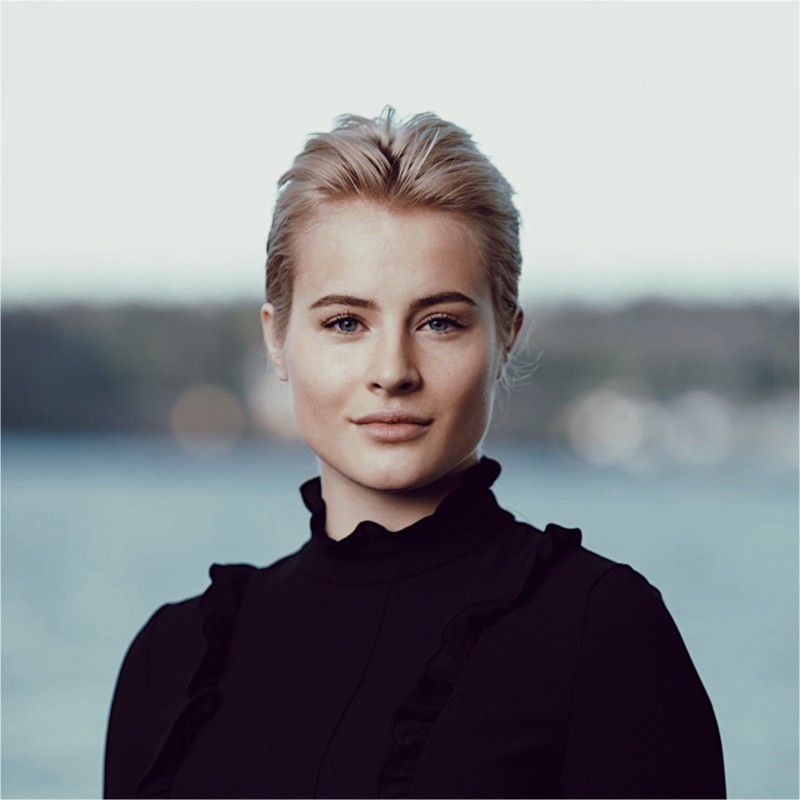 Board Observer at Ferd
At 28 years old, Katharina Andresen is considered one of the world's youngest billionaires.
Katharina and her sister are major shareholders, inheriting 42.2% of Ferd, an investment company owned by the Andresen family, now in its fifth and sixth generation.
Ferd has a mission to contribute positively to society and the environment, beyond financial returns, by promoting sustainable development. They engage in various activities, including active ownership and company development in private and public firms, financial investments, property development, external manager investments, impact investments, and social entrepreneurship.
Inheriting the stake from their father, Johan H. Andresen Jr. when they were just 11 and 10 years old, the sisters currently have a combined net worth of more than $2 billion. While their father still controls the family-owned investment company, Ferd generates annual revenue of approximately 1.84 billion euros.
---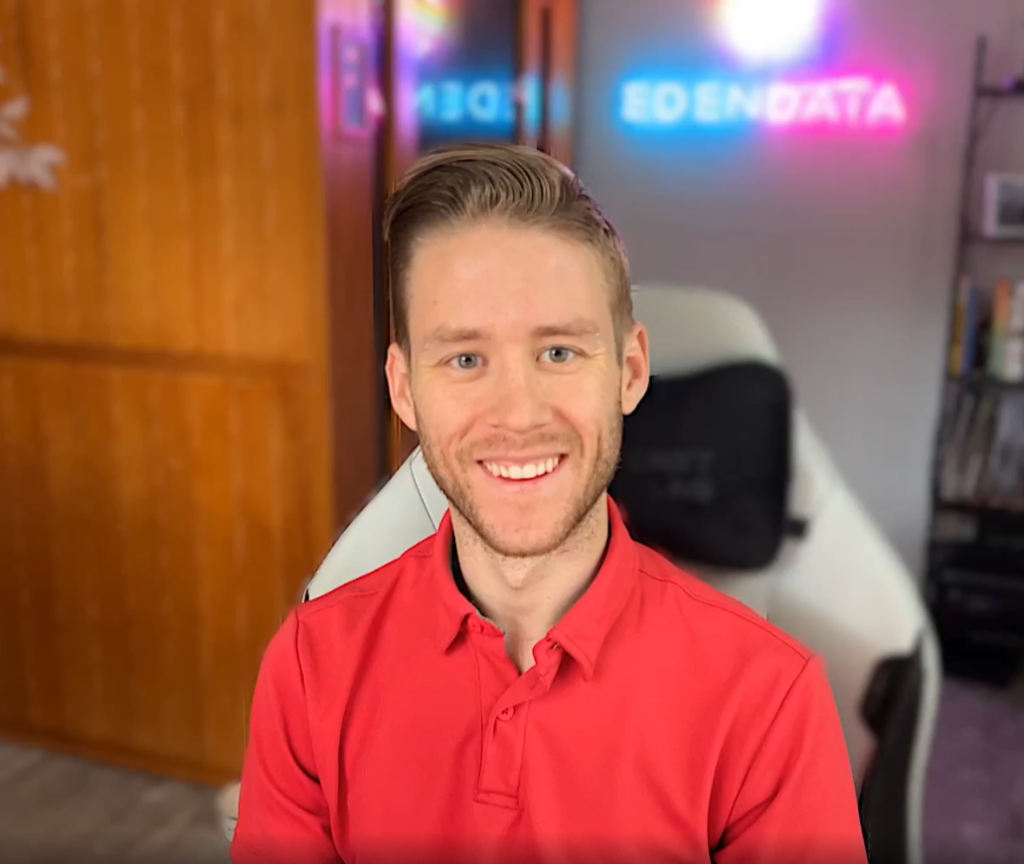 Founder and CEO at Eden Data
As the CEO and Founder of Eden Data, Taylor Hersom prioritizes integrating security and privacy into businesses. With expertise in decentralized and cloud-centric companies, he has developed tailored security programs to meet specific needs. Hersom brings valuable experience from advising Fortune 500 companies on compliance and security strategies and building comprehensive security programs as a Chief Information Security Officer (CISO).
Recognized as a security thought leader, he contributes to global organizations and serves on CompTIA's Cybersecurity Advisory Council. Through speaking engagements and insightful blog content, he shares his extensive cybersecurity knowledge and passion.
---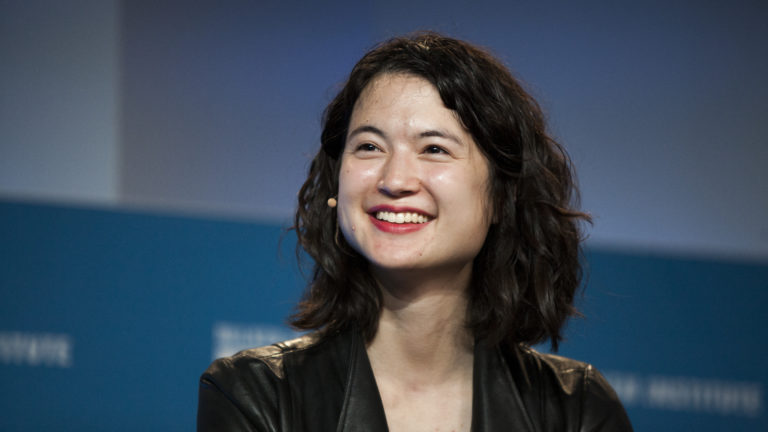 Partner at The Longevity Fund
Laura Deming was a child prodigy who got accepted into MIT at the age of 14 to study physics. However, she later dropped out to pursue her passion for life extension and aging research.
Currently, Deming is both a founder and a partner at The Longevity Fund, a venture capital firm headquartered in San Francisco, California. The company specializes in funding startups at the seed and series A stages, which are actively involved in the life sciences, digital health, oncology, and impact investing sectors, all with a shared goal of extending the human lifespan. Some of the companies this firm has invested in include Unity Biotechnology, Precision Biosciences, Metacrine, Navitor, and Alexo Therapeutics, totaling 30 investments as of now.
Deming firmly believes in using science to achieve biological immortality in humans and has stated that ending aging is closer than most people might think.
---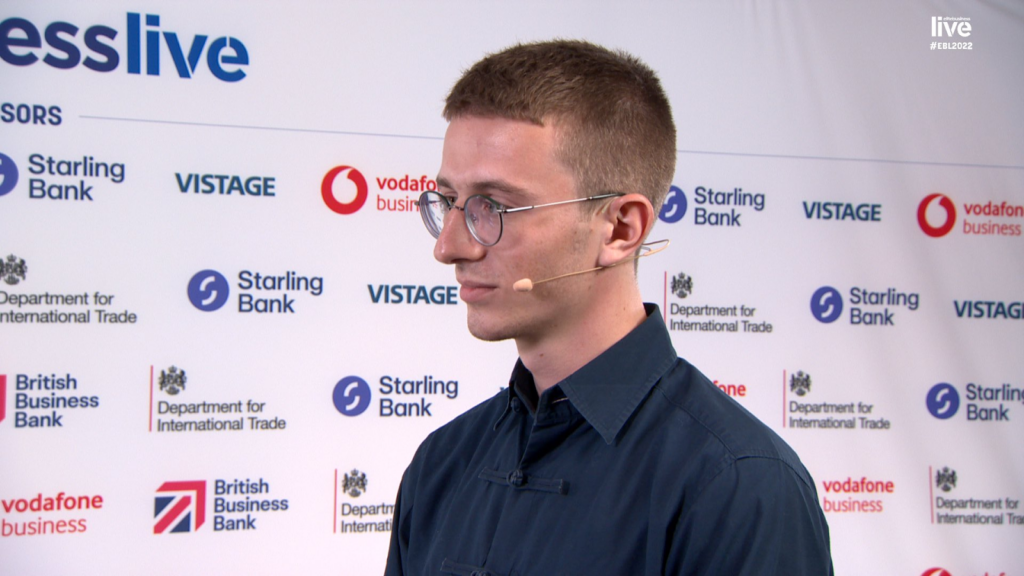 Founder and CEO at Qumata
After leaving Queen Mary University London in 2017, Luca Schnettler founded HealthyHealth, a company that seeks to transform life and health insurance underwriting by utilizing digital data to calculate risk for over 800 conditions.
The company, now known as Qumata, aims to provide a faster and more accurate method of accessing individual health forecasts without sacrificing the precision of traditional questionnaires or medical exams. With support from investors such as Tencent and MMC Ventures, Qumata has raised over $25M to date in its mission to revolutionize insurance underwriting.
---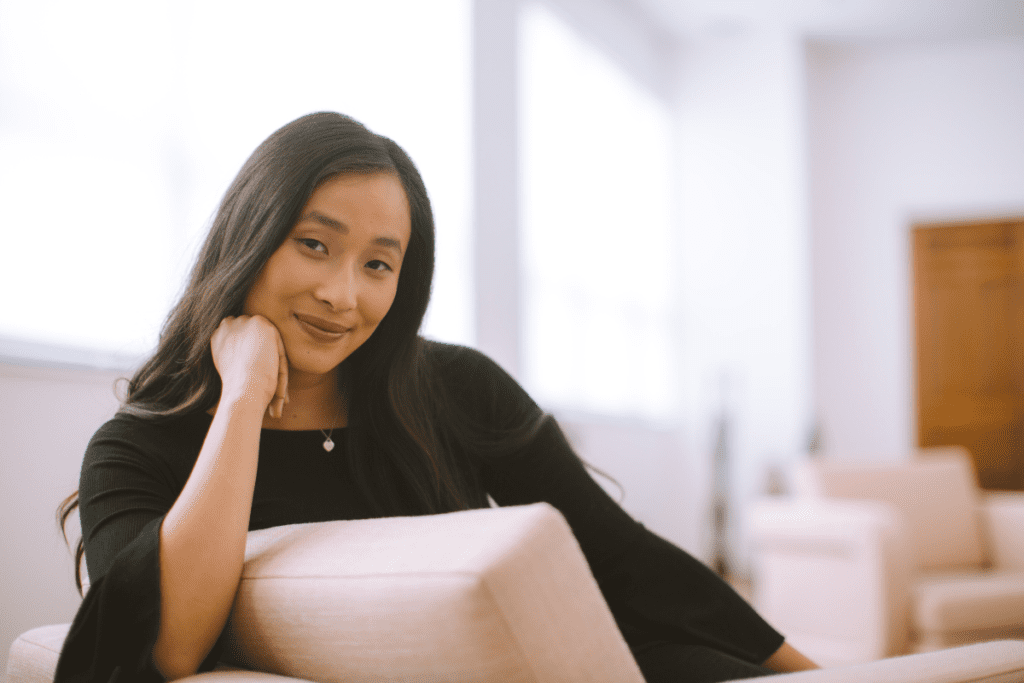 Co-Founder at August
Nadya Okamoto's eagerness to learn more about menstrual inequity, period health, and period poverty in 2014, led her to create Period Inc. at just 16 years old. The non-profit organization is dedicated to ending poverty and menstrual stigma by providing women in need with hygiene products, education, and access to reproductive health services.
In 2020, Okamoto launched August, her own brand of sustainable menstrual products, aimed at offering a solution for Generation Z "menstruators" seeking answers to their questions about pads and tampons.
---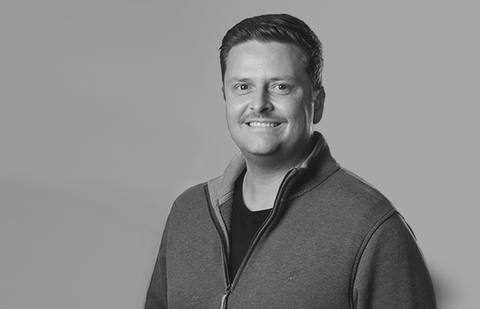 Vice President of Revenue at Hypothesis
Joe, who joined Hypothesis in 2022, has proven to perform a pivotal role in the organization. His passion for EdTech was ignited during his tenure at Labster, a leading provider of science education courseware, where he grew the sales team from four to over 100. With over 15 years of experience in the education industry, Ferraro's expertise in enrollment management, fundraising, and EdTech continues to drive success and innovation in the education technology landscape.
In addition to his professional accomplishments, he finds joy in exploring the world, caring for his rescue dogs, and cherishing time with his family. As a proud graduate of Suffolk University, he resides with his partner and two dogs in the outskirts of Boston, MA.
---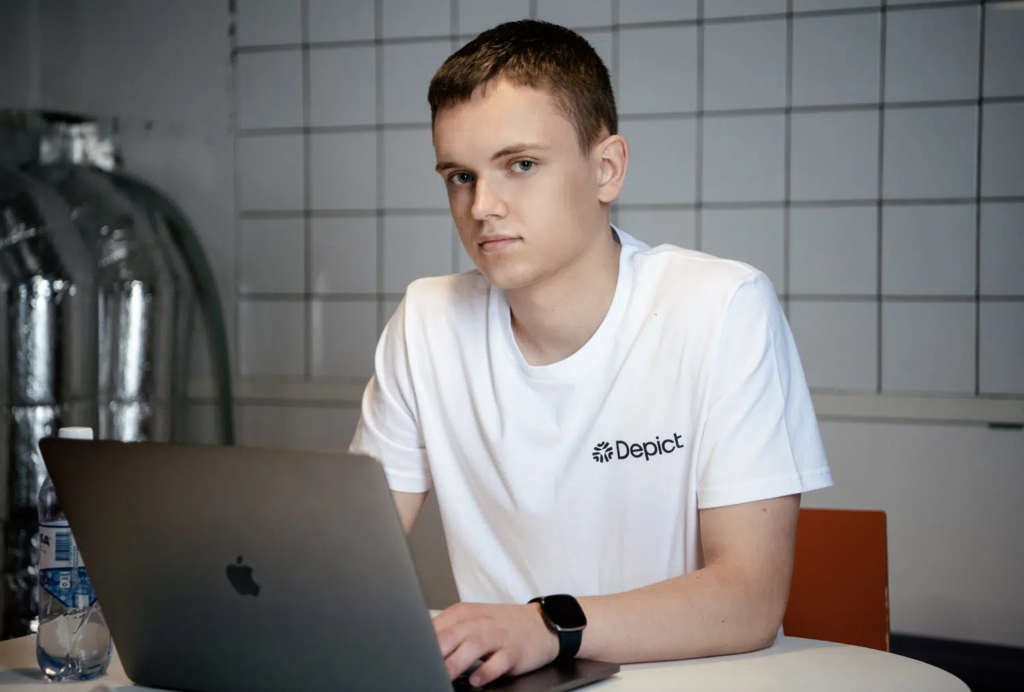 Founder and CEO at Depict
Oliver Edholm, the youngest person to make it onto this list, developed an interest in AI at the age of thirteen after reading a book about artificial intelligence. He dropped out of school and is now the CEO and co-founder of the thriving AI company, Depict.
At just 15 years old, Oliver made history as the youngest AI researcher in the world when he joined Europe's top payment company, Klarna, as an AI research engineer. This inspired him to launch Depict, as he found that most e-commerce websites rely on AI techniques that require more data than they possess.
Depict has established itself as a leading product recommendation platform, having raised nearly $20 million in funding. The company's primary objective is to provide retailers with top-notch e-commerce visual merchandising technology, allowing them to excel in the market by focusing on their core competencies of building exceptional products and brands.
---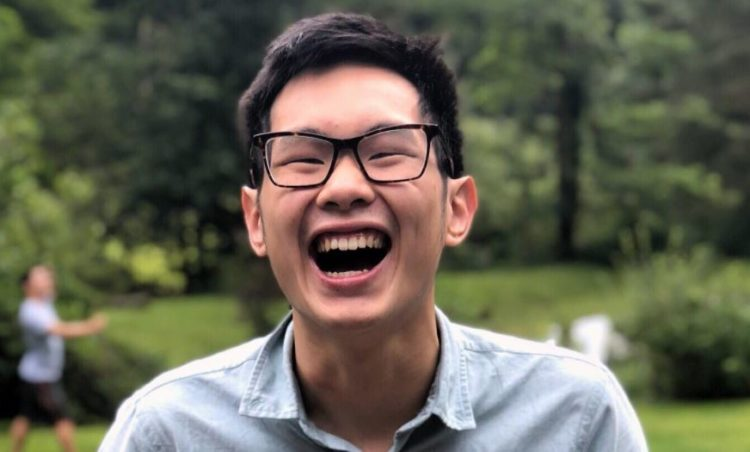 Co-Founder at Gather Town
Phillip Wang, an alumnus of Carnegie Mellon University, is the CEO and co-founder of Gather Town, a video chat platform he launched with three other recent graduates aiming to build a metaverse centered around low-resolution pixel art.
Their vision for Gather is to create a universe where people can interact with each other, irrespective of distance or location. Backed by Sequoia Capital, the platform is used by work teams as virtual offices, academic conferences, and casual events like birthday parties and social gatherings, allowing users to create and customize their own spaces.
---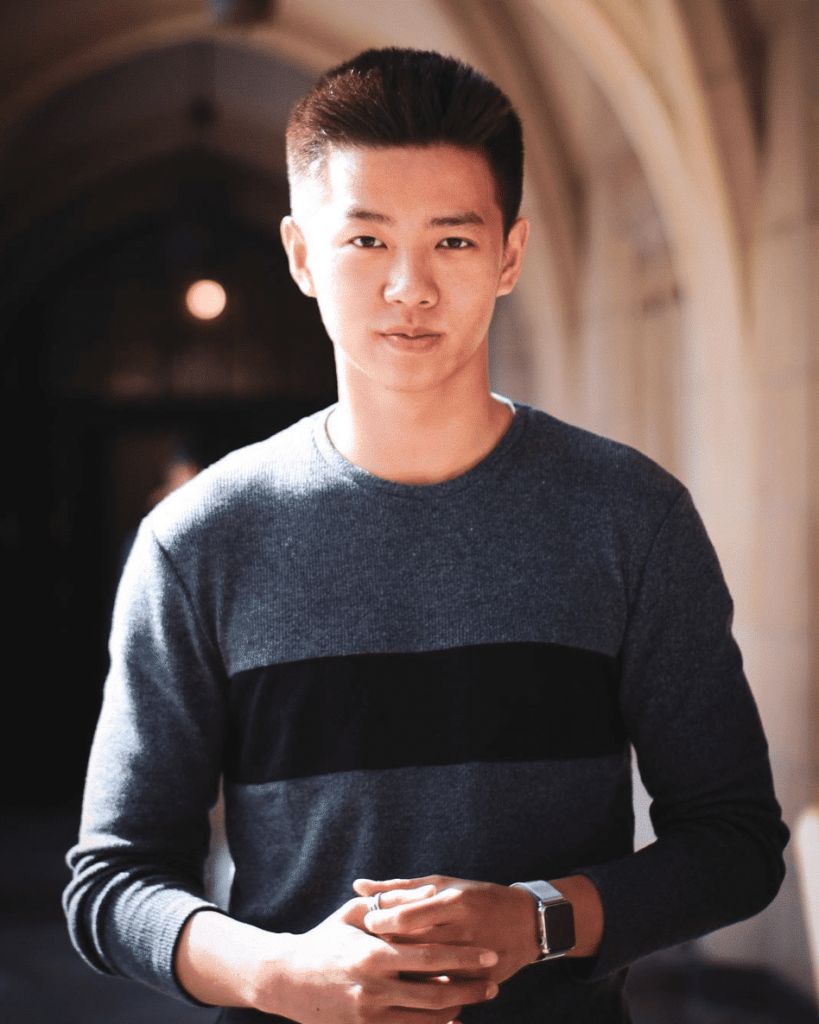 Co-Founder and CEO at Duffl
Born in China, raised in Peru, and currently based in LA, David Lin is the co-founder and CEO of Duffl, a Y Combinator-backed e-scooter delivery company that claims to be the world's fastest delivery service.
Duffl, established in 2019, is presently operational on several college campuses, such as UCLA, USC, UCSB, and UC Berkeley. The company has implemented an innovative business model in which they purchase products wholesale and maintain a warehouse, enabling them to distribute their products within the region via a network of racers. With over $13 million in funding, the company is poised for continued growth.
---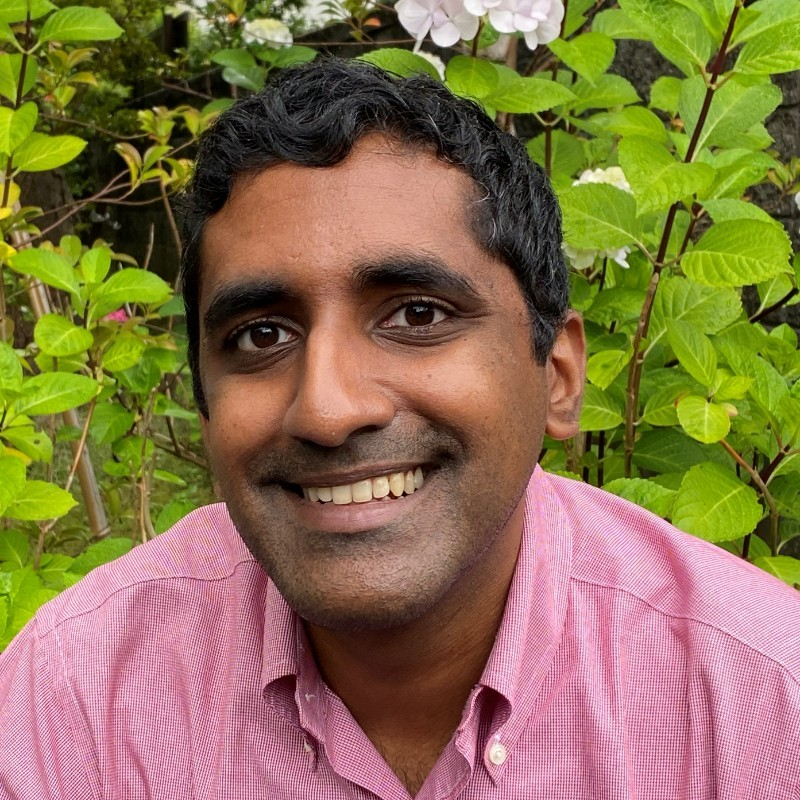 Founder and CEO at IndustrialML
Arjun Chandar, founder and CEO of IndustrialML, leads a pioneering enterprise software company focused on deploying real-time tools for continuous workforce learning and improvement. Its platform harnesses the power of streaming data integration and communication within operations to drive performance optimization. Leveraging advanced analytics, including real-time statistics and machine learning, IndustrialML generates valuable insights that empower users to make informed decisions.
Chandar brings extensive expertise to the table, having played a key role in developing and implementing cutting-edge technologies aimed at optimizing manufacturing operations and production. His leadership drives IndustrialML's commitment to providing innovative solutions that enhance workforce performance and drive business success.
---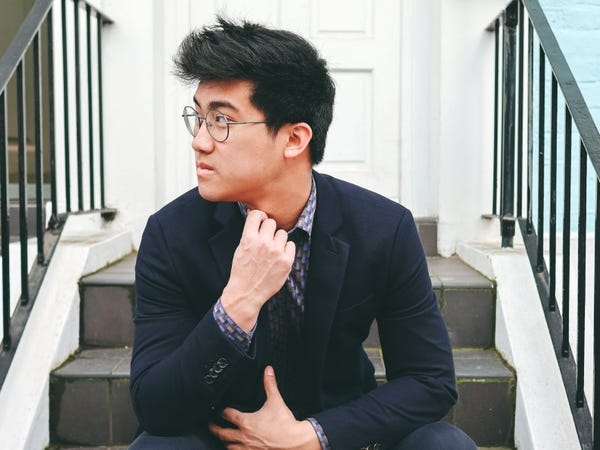 Co-Founder and CEO at Fanhouse
Khoi Le is the co-founder and CEO of Fanhouse, a platform that combines the features of OnlyFans and Patreon, enabling creators to generate revenue on their own terms. The software application also functions as a monetization tool for public figures, including gamers, athletes, musicians (including The Chainsmokers) to monetize their presence on the platform.
According to a Business Insider report, Fanhouse paid out $70,000 to creators in the first two months following its launch, earning $7,000 in profits through its 10% service fee. However, in June 2021, only eight months after its founding, Fanhouse faced a threat from Apple, which demanded a 30% cut of every transaction on the platform or risk being removed from the App Store. To continue using the app without incurring Apple's fees, Fanhouse implemented coins as a payment method for users who wish to pay through the web.
---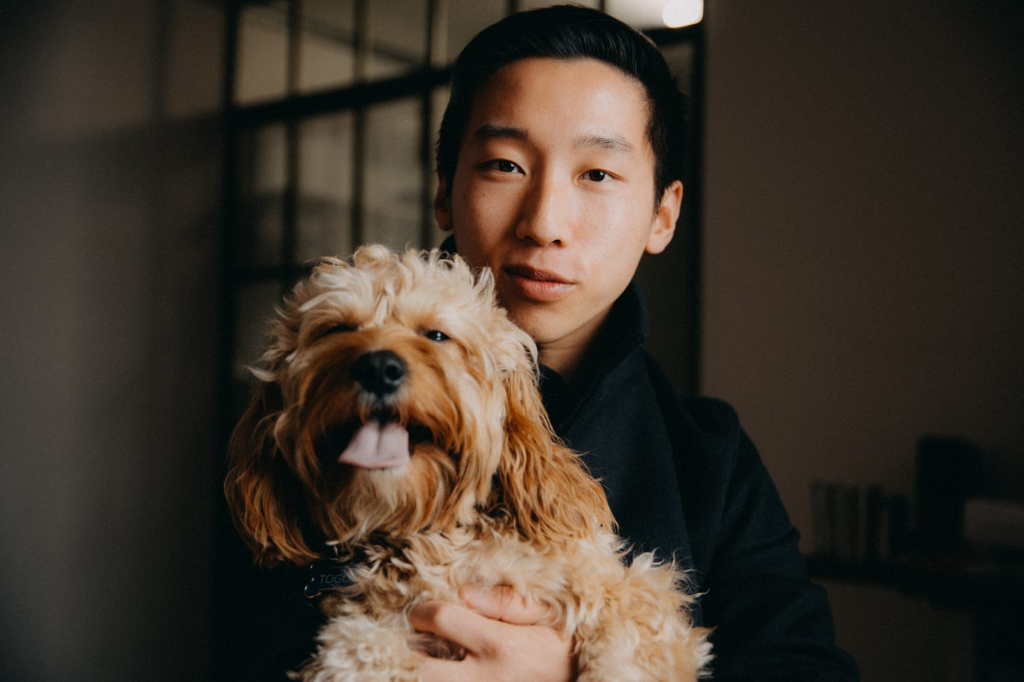 Co-Founder and CMO at Bloom
Allan Mamam's interest in entrepreneurship began during his senior year of high school. He initiated a venture named Fidget360, which was credited with starting the fidget spinner craze back in 2017/2018.
Even though Maman did not complete his college education, he aimed to make a mark in the business realm by co-founding Bloom, an investing app for teenagers that provides fractional investing and $0 commission on domestic stocks, backed by Y-Combinator. To achieve its objective of improving financial literacy for Gen Z, Bloom has secured $7.3 million in funding. The company offers educational modules and videos developed by Ivy League professors to ensure the best possible learning experience for teenagers.
---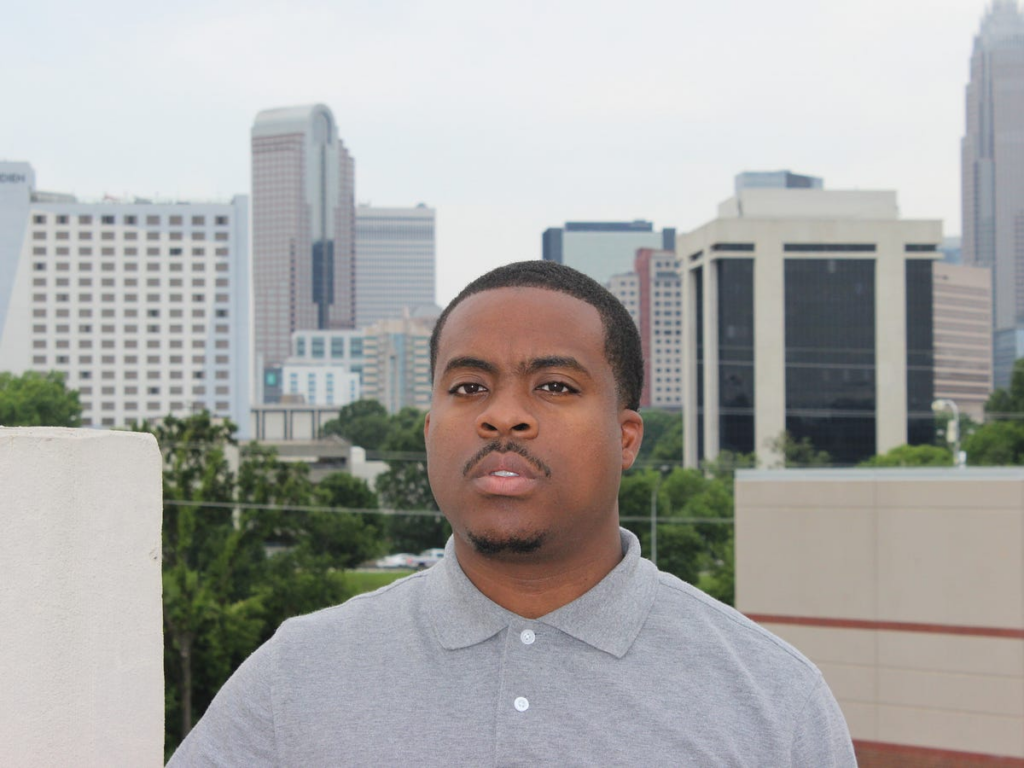 CEO and Founder of Disctopia
In 2016, Hill's entrepreneurial journey began when he helped a close friend generate substantial revenue within hours of releasing music. This experience sparked his realization that there was a need for a tangible solution to help other artists monetize their creative work. As a result, he founded Disctopia.
Disctopia is a dynamic streaming platform and podcast hosting company that supports content creators with services like enterprise content delivery, advanced podcast hosting, and over 50 integrations. The platform prioritizes curation and quality to provide users with the best tools to grow their businesses and connect with their audiences.
---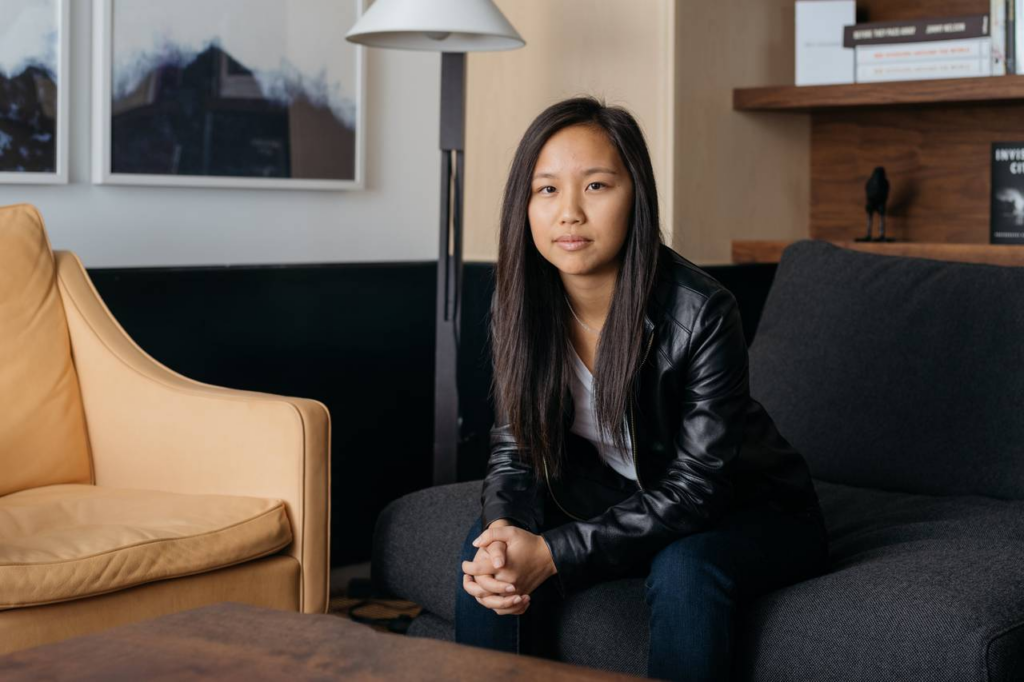 Founder and CEO at todaytoday
Tiffany Zhong, once considered the world's youngest venture capitalist, is a former VC and now founder of todaytoday.
Tiffany's entrepreneurial journey began in high school, where she reached out to venture capitalists on Twitter for guidance. She landed a job at Product Hunt during her senior year and later joined a $300M VC firm investing in early-stage consumer tech companies. In 2017, she co-founded Zebra IQ, a platform that assists brands in creating communities to gather real-time feedback from young users (aged between 13-35) and understand the needs and preferences of Gen Z and Millennial consumers.
She recently launched an app called todaytoday which allows users to share their daily activities with friends in a creative and visually appealing way.
---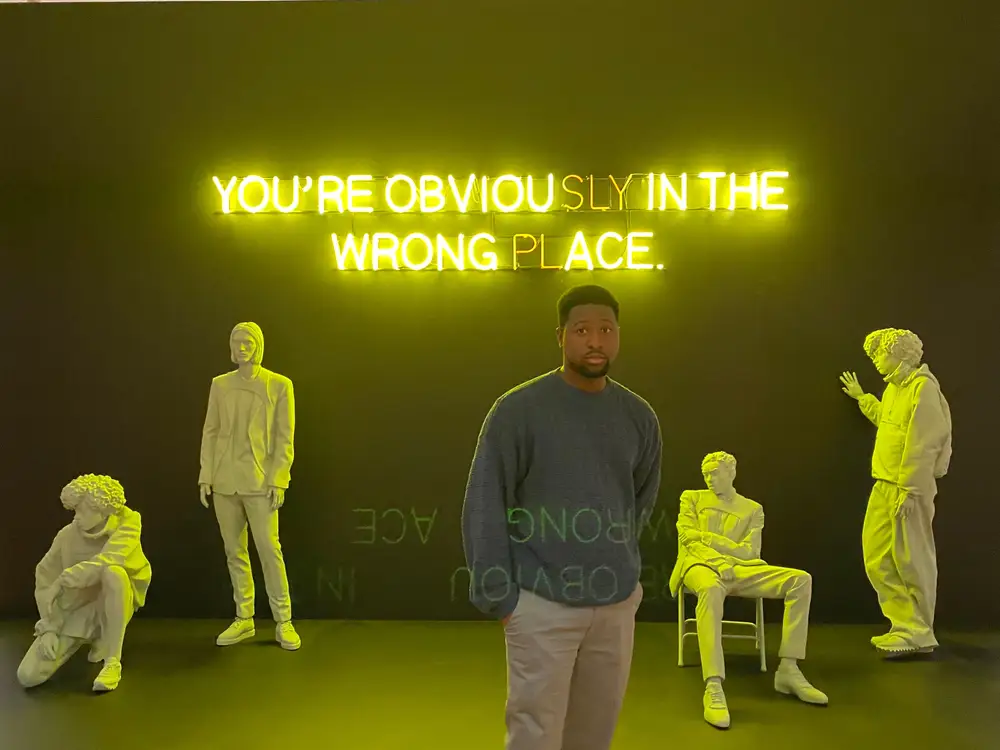 Founder and CEO at Realtime
Vernon Coleman, a fourth-year dropout from the University of California, teamed up with his friend Kevin Robertson to create a unique social networking app named Realtime, catering to Gen Z and millennial audiences.
Realtime allows users to create video chat rooms to socialize with new people, connect with friends, and host engaging conversations on various topics in a simple and fun way. The startup has gained the attention of prominent investors such as Yancey Strickler, the co-founder of Kickstarter, Ravi Metha, the former CPO of Tinder, and Kevin Lin, the co-founder of Twitch. Due to his success, Coleman has become one of the 1% of Black founders that have raised VC funding.
---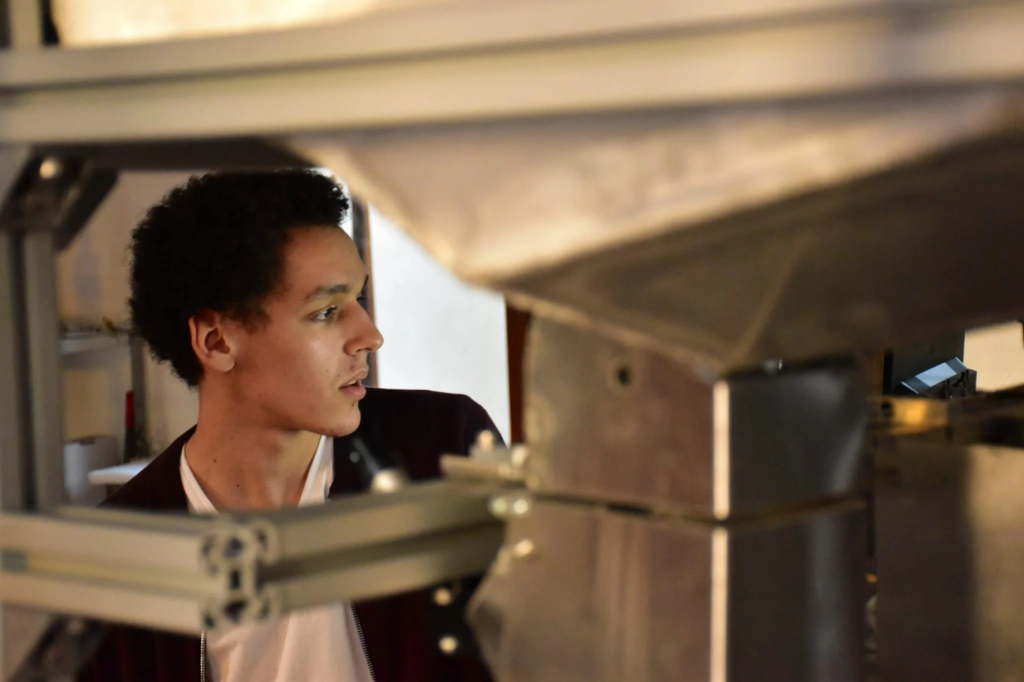 CEO at Cala
Ylan Richard is a French technology entrepreneur who founded a prototyping company during his engineering studies to enhance his technical expertise. While in college, he encountered difficulty in finding quality food on a tight budget and saw technology as the solution. Together with his co-founder Julien Drago, Ylan developed a robotic solution and left school to focus instead on their new venture, Cala.
Cala, located in Paris, is a pioneering pasta restaurant that operates fully through robotics. The company strives to provide delicious and responsible food that is also more affordable and convenient. Cala boasts impressive ratings of 4.8/5 on both Uber Eats and Google, reflecting their dedication to delivering quality cuisine.
---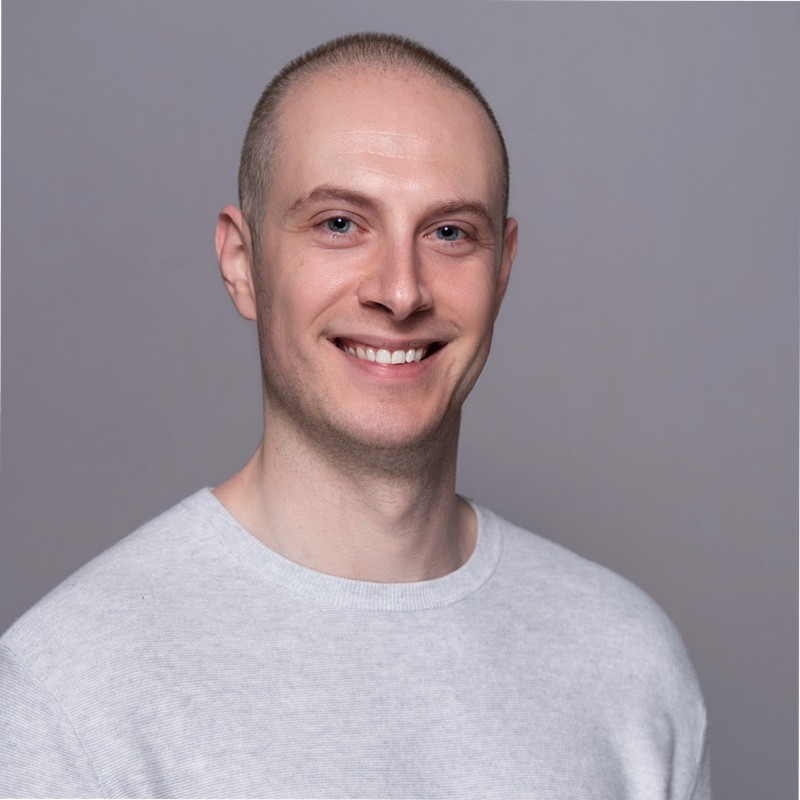 Founder and CEO at trackd
Mike Starr, a former NSA engineer with extensive expertise, serves as the leader of trackd, a company that specializes in automating vulnerability remediation. Leveraging his profound understanding of the industry and his background at the NSA, trackd empowers organizations to assess the impact of patches on other systems prior to their implementation in production. By prioritizing informed decision-making and proactive vulnerability management, the company supports organizations in strengthening their security posture and enhancing overall resilience.
It is worth noting that trackd has recently secured $3.4 million in funding, which reflects the industry's confidence and support in the startup.
---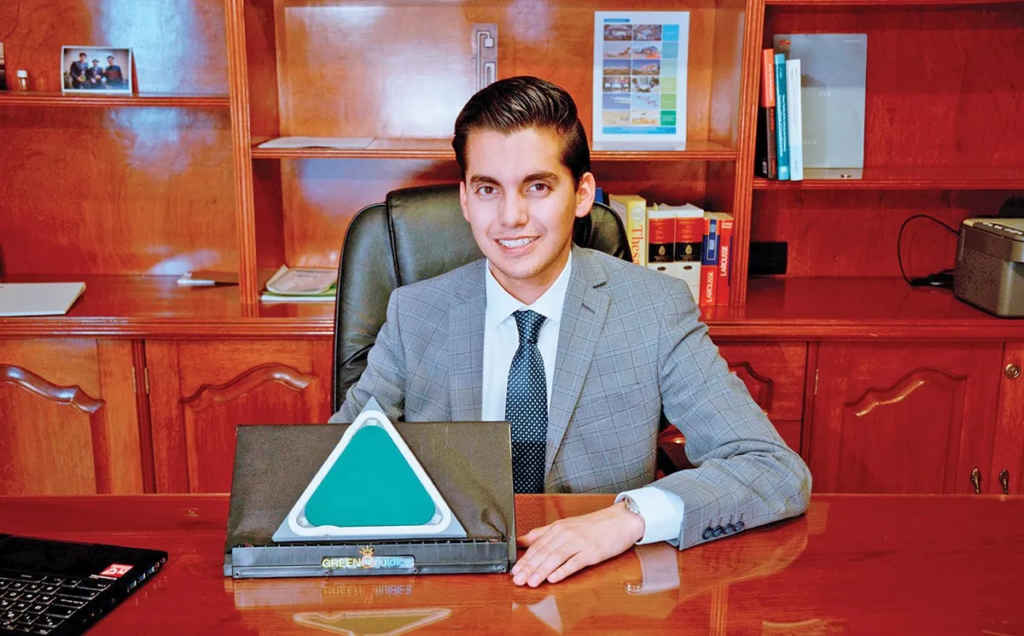 CEO at Greenfluidics
Adan Ramirez has an extensive background in biotechnology, high technology management, and new energy systems development. He has been recognized for his achievements in these fields, including being named the Latin American Inventor of the Year by MIT TechReview in 2020, and being honored as one of the top 100 young leaders in biotechnology by AllBiotech.
The idea for creating Greenfluidics came to fruition during his studies at the Faculty of Sciences at the Autonomous University of the State of Mexico, with the support of his professor Miguel Mayorga and three other classmates the company was founded in 2018. Greenfluidics produces intelligent solar biopanels that consist of microalgae and nanoparticles, which initiate two processes: The first process is carried out by the microalgae, which act like plants and photosynthesize, capturing carbon dioxide from the atmosphere and producing oxygen.
---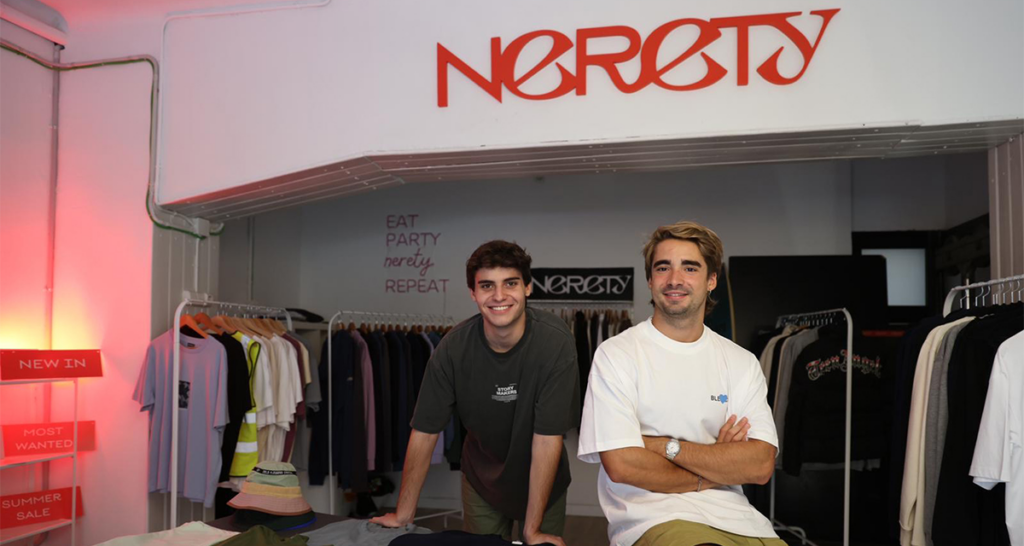 Co-Founder and Co-CEO at Nerety
Co-founded by Javier Bonnin and Alex Puigmal in 2020 during the pandemic, Nerety is an online marketplace designed for Gen Z featuring emerging brands. The idea was born from a desire to break away from the usual clothing brands and to offer something unique to their peers.
The Barcelona-based startup acts as a middleman between emerging brands like Wolfithings, Half, Yuxus, Grizzly, Signal, Dashler Clothing, Drake Urban, and Old School, charging a commission of 20% for every product sold by a brand. At the close of each month, the start-up transfers 80% of the sales proceeds to the respective brands, retaining the remaining 20% for financing purposes.
---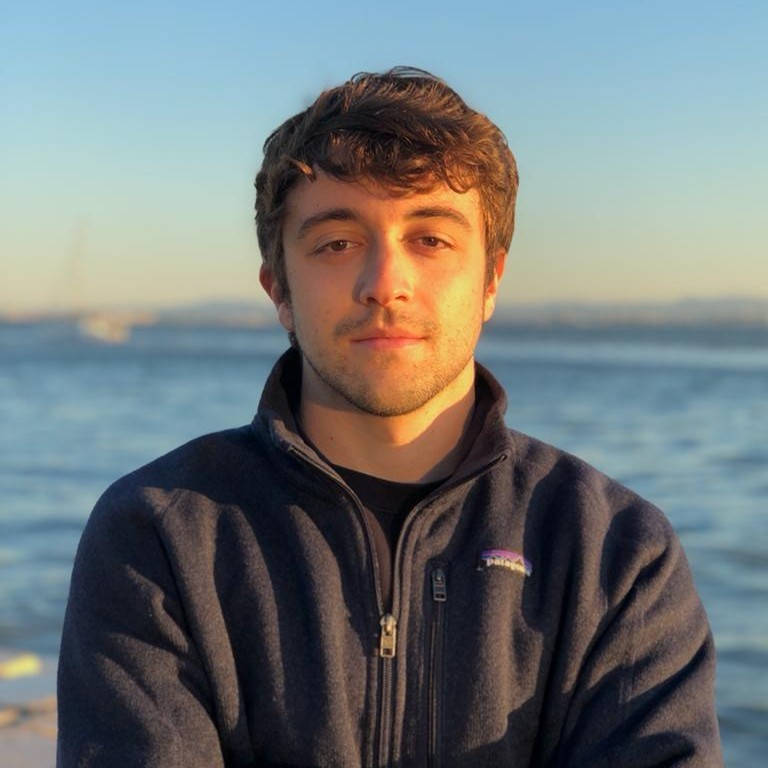 CEO at Vegan Food Club
Pablo Alcolea founded Vegan Food Club when he was 22 years old in 2020. His mission is to reduce environmental impact by advocating for the fastest and most effective solution to reduce meat consumption.
VeganFoodClub offers a 100% vegan food subscription service, delivering 5 or 10 meals per week or 20 meals per month. Although Alcolea's background is in Physics, his intentions with his startups are not to convert people to veganism, but rather to raise awareness about how meat production processes contribute to pollution and its impact on the world we live in. He hopes that VeganFoodClub can appeal not only to vegans but to the general public as well.
---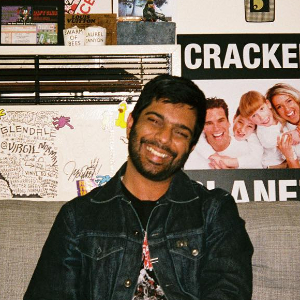 Co-Founder of Friends with Benefits
Raihan Anwar is a co-founder of Friends With Benefits (FWB), which started as a token-gated Discord server and has now evolved into a decentralized autonomous organization (DAO), using cryptocurrency tokens to coordinate access, payments, and voting on group decisions. As a member of the team, Raihan is responsible for managing the community and offering a strategic view of the web3 landscape in his role as Head of Culture and Community.
FWB, with around 6,000 token holders, including musicians Erykah Badu and Azealia Banks, has become one of the most talked-about DAOs, valued now at $100 million.
---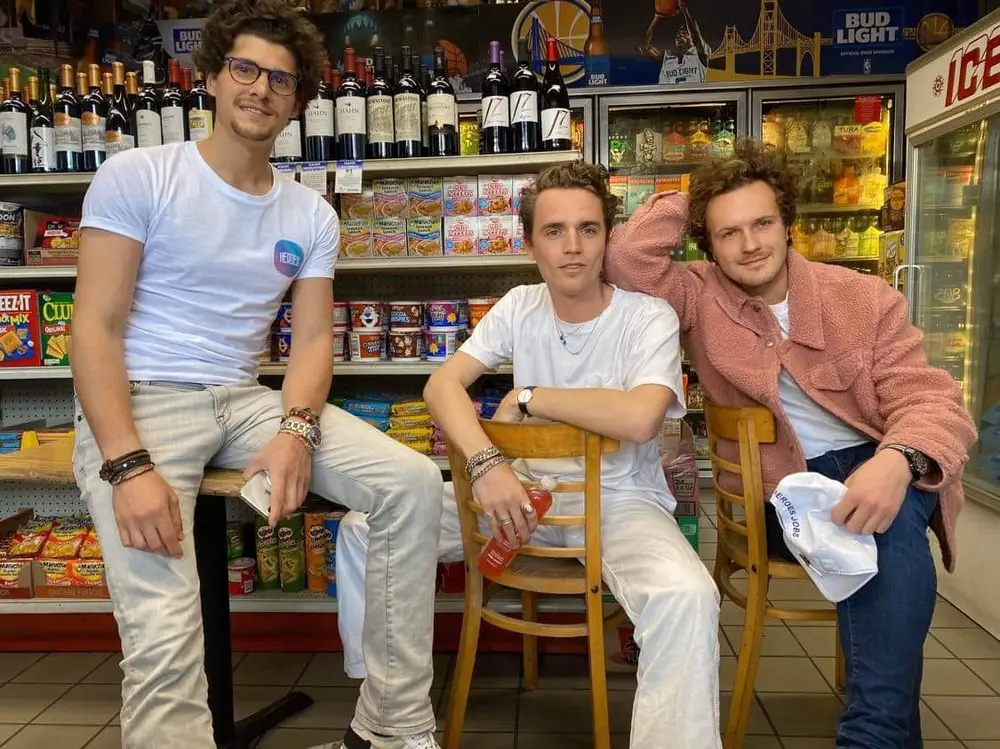 Co-Founder at Heroes Jobs
Back in 2017 Belgian entrepreneur and co-founder of Heroes, Adrien Dewulf, met Tristan Petit and Cyriac Lefort in a club in Lisbon. After witnessing how companies struggled to recruit talent, the trio decided to launch Heroes Jobs, a recruitment application aimed at connecting companies and candidates from Generation Z through video messaging.
The team at Heroes has continued to grow reaching 25 talented individuals. The company may be based in San Francisco now, but its roots lie in Paris, where it was founded in 2017. With $8.5M in funding under its belt, Heroes is rapidly making a name for itself in the industry.
---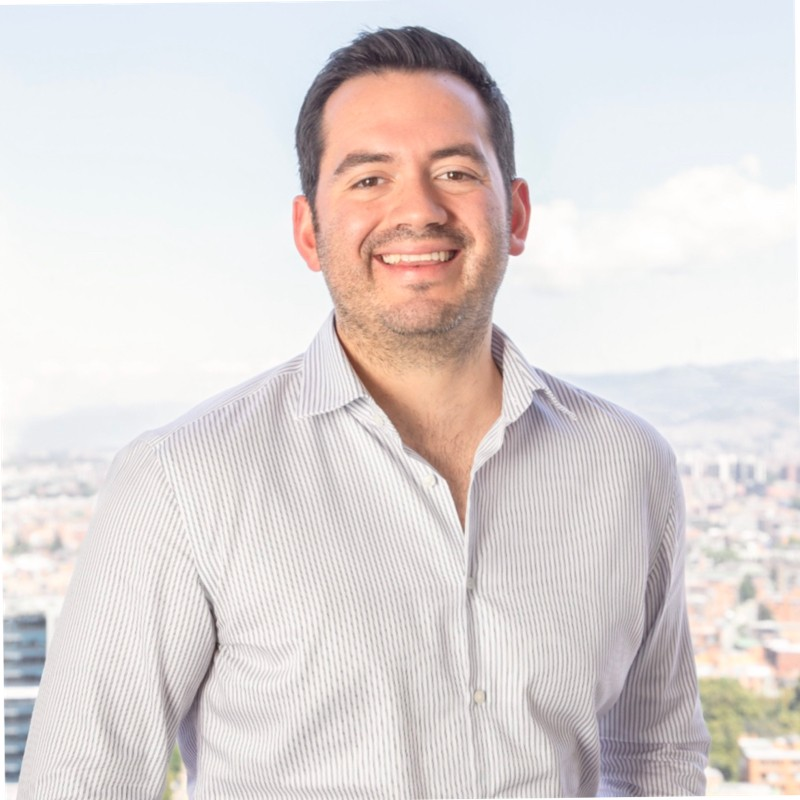 CEO and Co-Founder, at remoti
Pablo Miller first identified the challenges businesses face when it comes to accessing the vast pool of tech talent in emerging markets as a student back in 2008. By witnessing the disconnect between early fintech startups and tech talent he was inspired to create remoti, an end-to-end platform that enables companies to meet their expansion needs.
From talent sourcing and recruitment to retention and payroll management, remoti enables organizations to streamline their entire HR process while ensuring cost-efficiency, high-quality results, and timely execution.
---
Co-Founder and CEO at One Central Property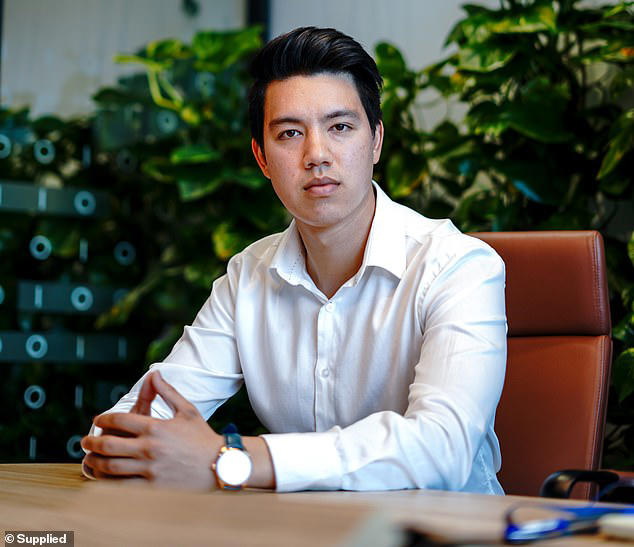 After graduating from Macquarie University, Bruno Pedruco Novo delved into the real estate industry and saw a gap in addressing the future needs of the property market. Along with Joanne Marie Speckleton and Jordan Garay Zapata, he co-founded One Central Property in early 2019 to fill that void.
The Sydney-based real estate investment company has emerged as a market leader in helping millennials enter the property market by providing them with access to some of the most exclusive property opportunities in Australia.
---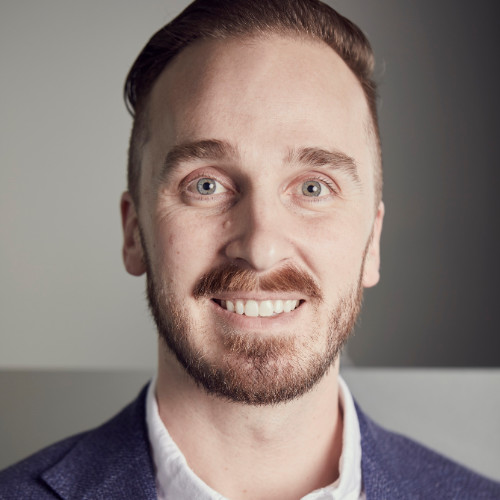 CEO of Quibble
Neal Cyr is the CEO of Quibble, a platform focused on revenue management and market analytics for short-term vacation rentals. The company has its headquarters in San Juan, Puerto Rico.
Cyr launched the company with a vision of optimizing the vacation rental process by creating an app that would help portfolio managers take the guesswork out of pricing decisions, track performance data and help with budgets and forecasting. Quibble emerged to provide all these solutions and more to help improve the vacation rental process with real-time data at the fingertips of users.
---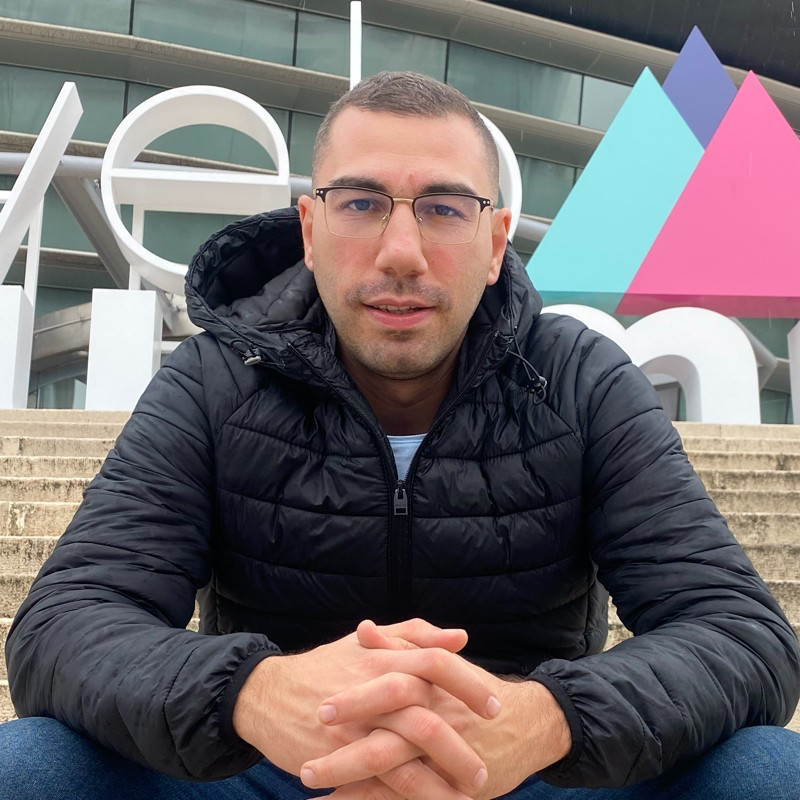 CEO of Tekpon
Alexandru Stan, the CEO of Tekpon, is a leader with a passion for revolutionizing the software industry. Under his guidance, Tekpon has emerged as a dynamic software aggregator, driven by a sincere commitment to assisting individuals in transforming their software consumption and procurement practices. With a team of dedicated tech enthusiasts, Alexandru's primary objective is to empower users by providing them with the perfect software solutions to enhance their personal lives and businesses. Through Tekpon, Alexandru Stan is shaping the way people approach software, making it more accessible and impactful for all.
---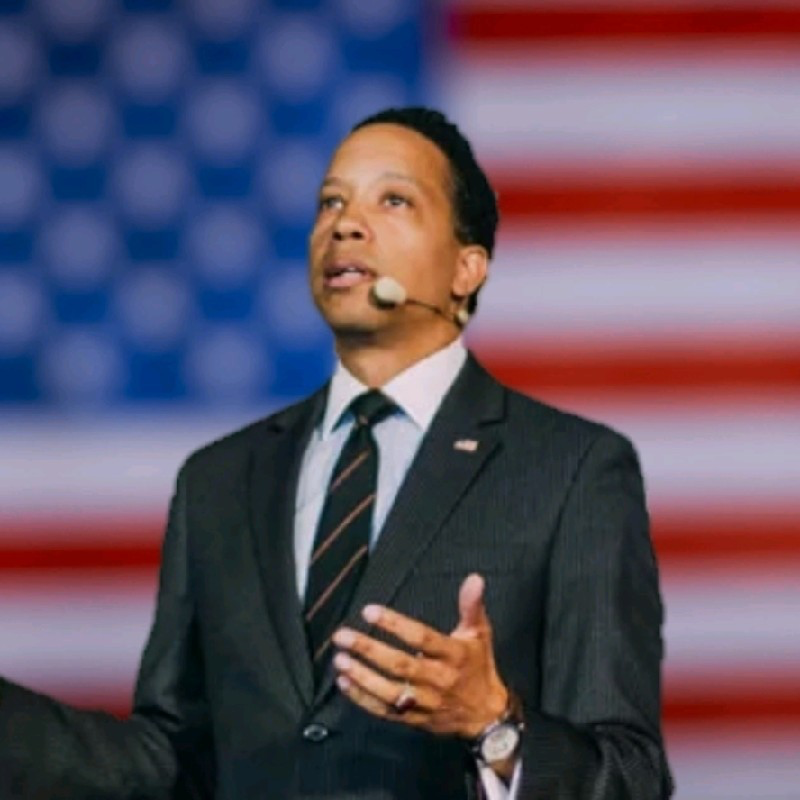 CEO of Inclusion Corporation
James Felton Keith, CEO of Inclusion Corporation, is an award-winning engineer, economist, and activist. He has redefined the labor movement with his Data Unions and has pioneered the concept of personal data as a valuable resource. As an entrepreneur, he has established international DEI&B certification and introduced innovative insurance policies based on an "inclusion score." With his bio-political philosophy, Inclusionism, he is at the forefront of international relations and human rights diplomacy.
James Felton Keith has made significant contributions to the data industry through his founding of Data Unions and his involvement in global cyber policy. He has founded multiple companies across various sectors, focusing on economic inclusion and equity.
---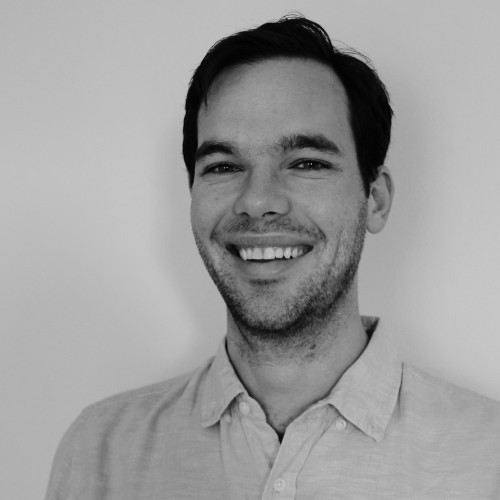 Partner at Britbots
Alex Pejacsevich, a partner at Britbots, is a firm believer in the potential of automation technologies as a significant driver of global economic growth. With global consumption increasing and labor growth slowing, Alex sees automation as a solution to boost productivity and overcome the challenges faced by traditional drivers of economic growth.
At Britbots, Alex and his team focus on investing in founders who are capitalizing on the automation trend. They seek out entrepreneurs working in robotics, AI, or automation, whose innovations offer large-scale productivity improvements and autonomous product offerings. While many investors shy away from hardware investments, Britbots embraces them, recognizing that many of the world's biggest problems require interaction with the physical world.
---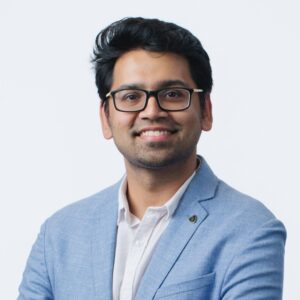 VP of Marketing at Phyllo
Prateek Panda is the VP of Marketing at Phyllo and is also the Founder of The Tech Panda. He earlier founded the tech startup AppKnox, and he is also a Mentor at Founder Institute.
When he is not working on his full-time job, he spends time with other startup founders to mentor them and help them avoid some of the mistakes that he made during his startup journey.
---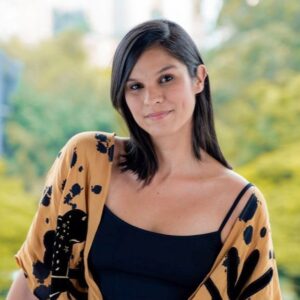 VP at Publicize
Daniela Restrepo, a VP at Publicize, is also a Mentor at Founder Institute and is a Contributor at Entrepreneur Magazine and Forbes.
She is a graduate of Pontificia Universidad Javeriana, with a degree in social communications and PR.
After gaining experience in a wide range of industries such as retail, fashion, marketing, sales, international brand management, and strategy execution, she has developed a strong passion for storytelling, strategic thinking, tracking the latest trends, and creating campaigns that showcase the personality of brands.