They say home is where the heart is, but when the pandemic commenced it became where everything else occurred as well. With many side-effects still lingering, the world is adapting in a multitude of ways, but one of the most drastic shifts occurred in real estate—as a sense of place really escalated in value. In fact, in 2020, single-family house prices spiked 9.4%, their best performance in over a decade.
It isn't all good news, however, especially for those who do not already own their property. Tenant demand has been steadily increasing and rents are at record levels throughout much of the world. With stores closing and vacancies rising, except for grocery-anchored centers, dollar stores, and home improvement retailers—many businesses are feeling this impact as well. The biggest evolution has been, unsurprisingly, in the office sector. Based on location and whether a building has flexible layouts and superior ventilation systems, many businesses have had to entirely reinvent and decide if physical space is necessary for their culture's structure.
With this paradigm shift, real estate investment must also reset so that it can make itself both flexible and more approachable in modern-day society.
A Renaissance of Real Estate
With some buildings and other assets rendered obsolete, property managers are now having to reimagine how they can be repurposed. Other economic hurdles include supply chain bottlenecks that have slowed or completely stopped production and both labor and product shortages that only exacerbate the situation. In order to avoid inflation, a new way of investing in real estate has to be manifested.
There are a multitude of ways you can invest in real estate in 2021. Whether it's a REIT, a real estate crowdfunding platform, or a combination of both, investors today have numerous options to suit their preferences. Because the COVID-19 pandemic stopped the operations of many businesses in their tracks, new rules have been generated, and growing acceptance for crowdfunding platforms to secure funding for more projects has been permitted. Crowdfunding has been growing in prominence across industries, with the global real estate crowdfunding market expected to grow a CAGR of 33.4% between 2020 and 2028.
As the global economy recovers, both crowdfunding platforms and investors will benefit from the new allowances and protections making their way into the light. This has achieved increased transparency and trust in the real estate industry. This is a critical step, as real estate crowdfunding has had a somewhat rocky history because of some untrustworthy platforms and uncompleted projects. With a standardized level of due diligence, real estate crowdfunding platforms must adhere to universal criteria on all projects and investors can trust that their investments are secure against both fraud and false promises.
An All-in-One Online Platform for Real Estate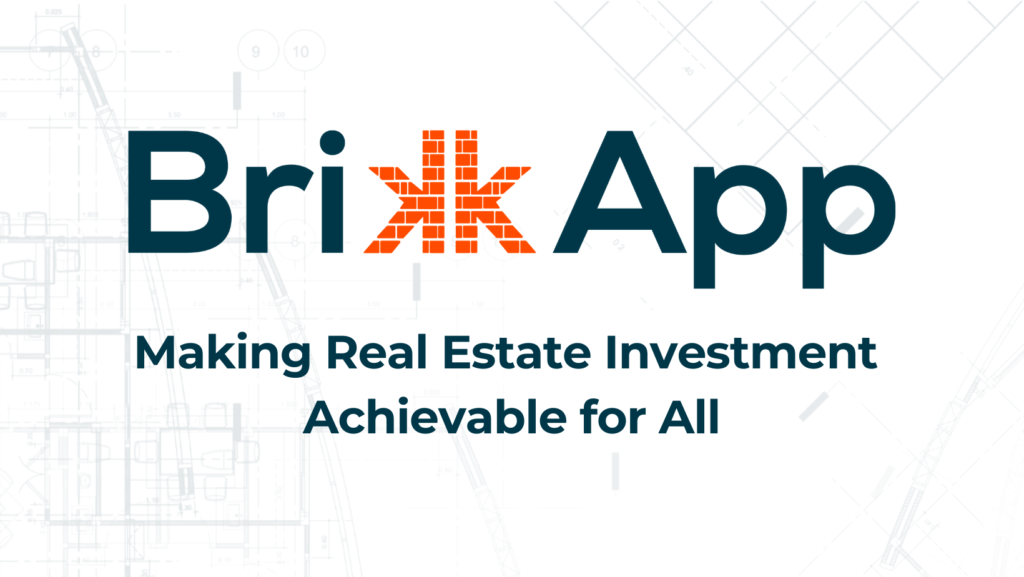 BrikkApp is a "one-stop-shop" online platform for anyone interested in investing in real estate. Through the app, anyone can choose and invest in real estate projects from amounts as low as 100 EUR, opening real estate crowdfunding investing to all. Connecting the investor directly with real estate crowdfunding platforms that have investment opportunities all over the world, transparent data about not only the platform itself but also their successes are showcased to users.
Once registered, you will have access to a rich and multifaceted database of platforms and additional resources such as market reports. Instead of finding and researching each individual platform, BrikkApp collects all the information in one place for you, allowing users to find and compare based on investment statistics, investment opportunities, reviews, and social media presence.
This provides not only knowledge about the real estate crowdfunding market, but also the ways to diversify your own portfolio with property projects from across the globe. By registering with BrikkApp, users get instant access to verified market data, investment opportunities, and investors who are looking to buy equity or loan investments on the app's upcoming secondary market. It is free to create a user profile with BrikkApp, you can sign up as an individual or as a business, and it only takes a few minutes to set up.
As we shift into a brave new world of real estate and real estate investments, technological innovations that level the playing field will make all of the difference. When there is a free market of information, things that were once defined as "risky" such as large investments can move forward into a sure-footed future. Besides, who doesn't dream of making passive income? BrikkApp will open the door of real estate investment to anyone and everyone.