"Choose a job you love, and you will never have to work a day in your life." You have probably heard the above quote before. And with this quote comes the big question, what job is best for me? For some, it could be sales, for others, it could be PR, or if you are lucky, it could be a digital strategist.
As companies compete for greater online visibility, digital strategists have become highly sought after. The job site Indeed has over 5,000 positions available for the role of digital strategist, with many jobs advertised by major names such as J P Morgan Chase, Facebook and The New York Times.
To get a better understanding of what this role entails and how anyone can get started, we spoke with veteran digital strategist Colin O'Riordan, who works for the international marketing agency Brandwidth, while also pioneering a busy freelance career.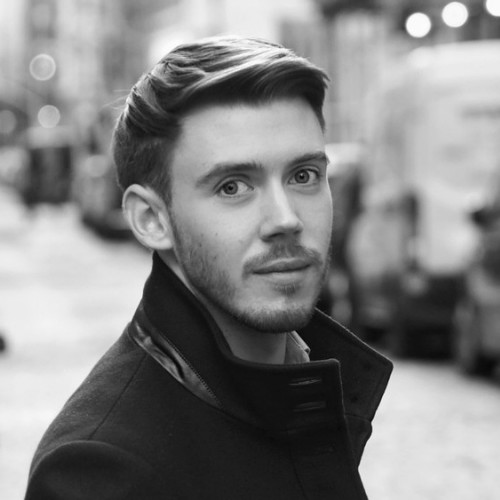 1) You work as a Social Strategist at the innovation agency Brandwidth. Can you explain what the company does, and what your role at the company entails?
Sure! Brandwidth is an innovation company with offices in London, New York, and San Francisco. It's a fully integrated agency with over 100 in-house experts working across research, technology, branding, marketing, and other digital projects. The agency is particularly active in the voice-activated marketing sector and reinvests more than 10% of its turnover back into new innovation projects. My role at Brandwidth involves devising digital strategy and solutions to meet our clients' objectives based on consumer insight and data. Social campaigns focus on raising brand awareness, engaging with online communities, driving traffic to the client website and generating leads. It's all about developing a strategy that effectively connects the brand with the online consumer.

2) What was your first job or client in this industry and how did you work your way up?
My very first business job was actually in supply chain management. I worked as a Global Planner for the pharmaceutical company, Merck. I realized pretty quickly that supply chain management wasn't the right career for me. I wanted to work in an industry that allowed for a little more creativity. After completing my Masters in Marketing Practice, I worked as a Marketing Manager for Garavan's. This was a great experience, as it gave me the opportunity to develop my skills across a range of marketing activities such a brand development, social media management, event coordination, and website development. Following this, I spent some time working in online security, before moving to NYC and accepting a position with Global Communications Agency, Text100.
Through the years, I offered freelance marketing services to small/medium-sized businesses and this definitely helped me when searching for a job in NYC. Having experience working across the pharmaceutical, tech and consumer goods sectors also showed my versatility as a marketer and that I would be a good fit for agency work. The key to progressing in an agency environment is to raise your hand for new tasks and opportunities. When you're surrounded by such talented people, there's so much opportunity to learn from them. If you're hardworking and eager, you will succeed.

3) I understand you have consulted for some well-known brands (Conduent, American Petroleum Institute, ZTE), do you find there is a big difference when consulting for larger, well-known brands, compared to smaller brands? Moreover, do you find they have vastly different requirements or needs?
Yes. While the marketing principles may remain the same, campaigns for large and smaller brands run at very different scales and budgets. Larger brands tend to have bigger in-house marketing teams and as a result, a lot more coordination between the parties is required. Both the client and the agency need to ensure that they are on the same page at all times and integrating their marketing efforts. This obviously leads to much more frequent client meetings. Larger companies also have a number of different campaigns running parallel to each other, whereas smaller brands tend to focus on just a couple of key initiatives at one time.

The requirements of larger and smaller brands can also differ. For example, when consulting for a large business process services company, I could be tasked with generating new sales leads. While this would be at the early stage of the sales funnel, these individuals are potentially worth a lot of money to the client. We would focus on reaching key decision-makers in businesses and target them on platforms such as LinkedIn. Whereas with a smaller brand, I could be responsible for managing the relationship with the consumer right through the sales funnel from initial awareness to final purchase. The cost of acquiring a sale for a smaller brand is obviously a lot lower than securing leads for a larger brand also.

5) Do you have a favorite company or project that you have consulted for?
That's a tough question! One of the things that I enjoy most about working for an agency is the variety of clients. However, one brand that I particularly liked working with was the Page Society. This is the world's leading professional association for senior public relations and corporate communications executives. The organization encourages leaders to learn from each other and together transform business for the better. While running their social media campaigns and attending events, I had to chance to meet with top CCOs of Fortune-ranked companies and learned so much about the communications industry and how it's evolving. Getting exposure to thought leaders like that is inspiring and opens my mind to the exciting opportunities within the industry!

6) Are there any brands you would really like to work with?
I love brands that create experiences! I think Airbnb would be a pretty cool client. It's a service that I constantly use when traveling and I love how it allows you to live like a local while exploring a new location. I'm passionate about traveling and have a big interest in property! A client like that would appeal to both of those interests and as its a playful brand, there's an opportunity to have fun with campaigns. Another brand that I would love to work with is Spotify. Again, I think it's a fun brand that doesn't take itself too seriously. I really liked the "goals" campaign that they ran in 2018. They're not afraid to create 'tongue-in-cheek' content and that's exciting.

7) What advice do you have for those just starting out in this industry who want to get ahead?
Don't stop learning! The world of digital marketing is constantly evolving. If you don't stay on top of new trends, you will get left behind. If you're struggling to find your feet, do some voluntary marketing work to start. Pick an agency or company that excites you and if you impress them, then there's a good chance you will be offered a job. If you live in a city like New York, network and build relationships within the marketing industry. You never know who you could meet. In my first week in NYC, I had lunch with Mark Cuban at Wholefoods! It was a case of being in the right place at the right time, but the situation really opened my eyes to the opportunities that exist in a large city like New York. Don't be afraid to put yourself out there. You really have nothing to lose.
Disclosure: This article includes a client of an Espacio portfolio company