By Mark Fromson, LocalSolo founder
ELEVATOR PITCH
LocalSolo.com provides a free and convenient place for agencies and businesses to find local and available high-quality freelance professionals.
PRODUCT/SERVICE DESCRIPTION
LocalSolo provides a free and convenient place for agencies, startups and businesses to find local and available high-quality freelance professionals. We offer hand-screened profiles of top freelancers in over 50 major market cities around the world. When employers join LocalSolo, they receive full access to the freelancer's credentials, personal links, and direct contact methods. Our mission is to supercharge the connection between enterprise business and top-tier local freelancers.
FOUNDERS' STORY
Our founding team is composed of myself, a digital project manager, a user experience architect, and Stephen Hayes-McCoy, a full stack developer. Stephen and I are both veteran agency freelancers, and met looking for complimentary partners to work with on direct client projects. We saw that freelancing as a career choice was absolutely exploding, but the best freelancers in any given city were still usually found only through word-of-mouth. The top freelancers desired more great projects and many businesses wanted easier access to the top local contract talent. We realized that there was a great opportunity to connect the two groups together, and founded LocalSolo to serve that need.
MARKETING/PROMOTION STRATEGY
Currently we are self-funded, and as such, have a limited budget for paid outbound marketing. This forces us to concentrate on one-to-one email as our main outbound marketing strategy. We've been very successful identifying and inviting top freelance talent and targeted employers to our network. The sign up rate after initial contact is extremely high and the feedback has been very positive thus far, validating the need for this type of service. Our inbound strategy relies primarily on word-of-mouth and various social and publication channels. We do have some creative growth hacks up our sleeve that we're working on.
MARKET OPPORTUNITY
The freelance economy is rapidly growing, with an estimated 53 million Americans already freelancing, according to Forbes. That's 34 percent of the total workforce, a number that's expected to increase to 50 percent by 2020. Corporations spend millions of dollars on contract labor every year, but it's become increasingly hard to identify and quickly recruit top freelance talent. We think we're well placed to become the primary place that any sized business conveniently finds the best freelance talent in their local area, whether it's an agency, startup, or large corporation.
HOW WE'RE UNIQUE
The majority of the larger freelance networks focus on connecting small businesses with low-cost, remote freelancers. Our focus is on connecting agencies, startups and enterprise businesses with high quality freelancers in their local area for on-site or in-person support. Unlike our competitors, we're a free service and allow our employers to contact and engage our talent directly with no restrictions.
Also, our competitors typically allow anyone to represent themselves as a freelancer. We hand-screen all our freelancers to ensure they are high-quality professionals we feel deserve exposure to our employer account holders. The best freelancers in major market cities tend to stay away from 'lowest bidder' marketplaces like Freelancer and oDesk, as they can devalue their service. On LocalSolo, our talent negotiates their fees directly with their prospective employers, which brings the rates more in line with the experience and quality of the candidate.
Additionally, there are no restrictions on offering the freelancers full-time positions. It's all between the freelancer and the employer, as we think it should be. This unique outlook on outsourcing facilitates an increased level of connectivity between businesses and top local contract professionals, which has traditionally been facilitated through word-of-mouth or expensive staffing agencies.
BUSINESS MODEL
LocalSolo is currently a completely free service focused on creating optimal value for our users. In the future we plan to offer value-add services that will provide us with operating revenue.
CURRENT NEEDS
We know that we are only as good as the talent we provide access to. We are continually adding great freelancers to every category and major market city in our network. We encourage talented freelancers and contractors to apply for a profile listing to increase their exposure to the local and international business community.
# # #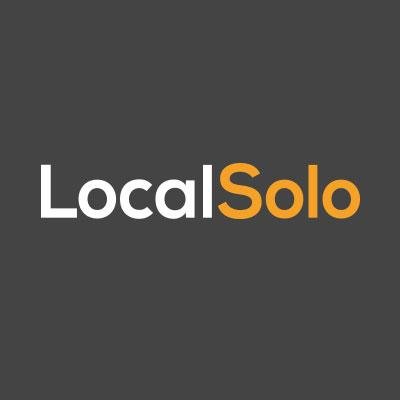 HEADQUARTERS: Vancouver
WEBSITE www.localsolo.com
FOUNDERS: Mark Fromson, Stephen Hayes-McCoy
INVESTORS: Bootstrapped
YEAR FOUNDED: 2014
TWITTER: @LocalSolo
FACEBOOK: facebook.com/localsolofreelance
CRUNCHBASE: crunchbase.com/organization/localsolo-freelance
ANGELLIST: angel.co/localsolo