There were over 850 natural disasters in 2021 alone. This is a number that is significantly increasing year-on-year, making for an average of 3 billion people and over 150 million businesses at risk of severe climate-related impact.
As natural disasters grow more frequent and more destructive, insurance companies need to adapt to cover the growing needs of policyholders.
Raincoat, a startup developing a full suite of scalable climate insurance solutions that enable instantly processed individual claims, announced today that it raised a $4.5 million seed round. Operating within the burgeoning space of parametric insurance, Raincoat develops white label climate insurance products to enable a new generation of parametric insurance at scale.
The $4.5 million funding round was led by leading insure-tech investor Anthemis and includes the backing of SoftBank Group's SB Opportunity Fund, Puerto Rican banking leader Banco Popular, Chilean financial group Consorcio, Miami-based 305 Ventures, and first check investor Divergent Capital.
Let's take a look at how this company is helping to open new doors to coverage in the modern insurance world.
The Founding Story
Raincoat was founded in response to the aftermath of Hurricane María, which struck Puerto Rico in 2017, leaving thousands of homes and businesses severely damaged and millions without power and water for months.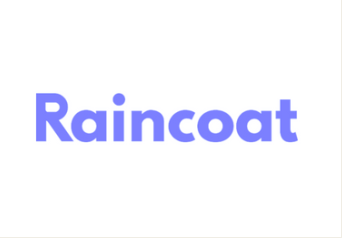 Residents, including the founders of Raincoat, were left to wait on a slow and cumbersome claims process to find out if they would be eligible for a payout. Even after an extended period, most claims were denied, and 3 years later there were still $1.6 billion in unpaid insurance claims on the island alone.
Raincoat's climate insurance solutions aim to prevent situations like this from happening in future. It provides financial institutions, governments, and insurers with automated, end-to-end products for protecting individuals and small businesses affected by natural disasters like hurricanes, earthquakes, and floods. Their ultra-streamlined policy design and payout mechanisms are built upon the concept of parametric insurance.
With its highly experienced team of scientists, engineers, and insurance experts, Raincoat develops the infrastructure and capabilities needed to deliver a scalable and automated climate insurance solution that companies and public entities can offer to those who need to be covered and protected against the risk of natural disasters.
Heralded as a potential solution to the inherent inefficiencies of traditional insurance policies, parametric insurance protects a policyholder against the occurrence of a specific event given fixed and transparent parameters, such as the magnitude of the event instead of the magnitude of losses incurred.
More Protective Coverage For More People
Partnering with financial institutions and insurers to help attach climate insurance coverage to traditional products, or with governments seeking to eliminate inefficiencies in the payout process for citizens in the aftermath of climate disasters, Raincoat's full stack approach sets it apart in the up-and-coming parametric insurance space.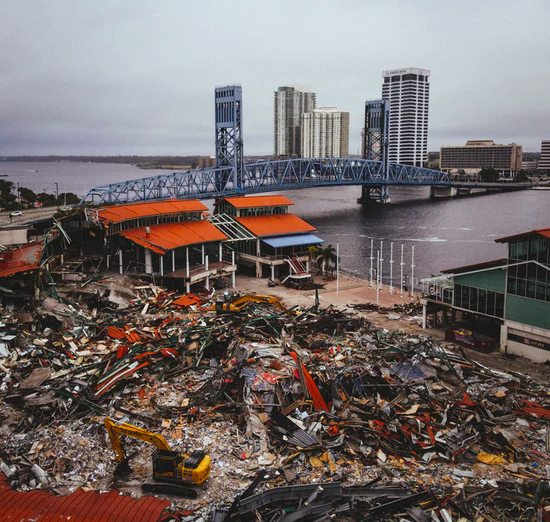 One noteworthy example is its current partnerships with international reinsurers and governments worldwide that aims to protect farmers and individuals from catastrophic weather conditions that will affect their businesses. The startup has active corporate projects in Puerto Rico, Jamaica, Mexico, and Colombia.
"Raincoat's solutions may very well hold the key to unlocking scalable parametric insurance concepts, ensuring the livelihoods of those most vulnerable to natural disasters and helping to bring urgent relief where it's needed the most," said Chad Harris of the SB Opportunity Fund. "We are excited to back them as they continue to expand their offerings globally."
Their products aim to enable scalable end-to-end parametric climate disaster insurance programs, helping promote global climate adaptation and eliminating a persistent global coverage gap. With this funding round, Raincoat seeks to expand its services worldwide, providing a solution for the billions of people and millions of businesses at risk of being affected by natural disasters.
"While fully-automated insurance holds the key to insuring the most vulnerable against ever-more frequent climate disasters, the obstacles to fully implementing these programs at scale are incredibly complex," said Jonathan González, co-founder, and CEO of Raincoat. "We gather all industry and local regulations, capacity, science, data, and software development to deliver an automated parametric insurance product that covers all the stages of a policy lifecycle."
The company's ultimate mission is to protect more people from the growing number of climate disasters, which will in turn vastly reduce the resulting unanswered claims. Raincoat aims to democratize financial resilience in the face of cataclysmic disasters. For more information visit: www.getraincoat.com.
Disclosure: This article mentions a client of an Espacio portfolio company.