Businesses located in Canada's largest technology park and tech talent from around the world have something great to look forward to this summer as a new state-of-the-art global center is taking shape in the fast-expanding innovation hub.
Hub350 is being developed in Kanata North located near the capital and will serve as a platform to bring together industries, academia, and finance professionals in the region. 
"This will be a gateway to growth, to finance, to talent, to success." — KNBA President and Executive Director Jamie Petten
The center aims to support member companies and their partners through facilitating enterprise access to research, financial, and human resources, according to a press release from Kanata North Business Association (KNBA), which represents the Kanata North park.
In addition, Hub350 is set to host Discover Technata, the country's largest aggregated tech job board where thousands of career postings can be found for job-seekers from around the world.
The recruitment initiative is part of the business association's economic recovery plan to accelerate growth through the pandemic.
KNBA hopes the emerging physical community will become another tool in the arsenal of regional business development leaders to attract creative minds to the area, which is on a path to become a primary 5G tech hub.
Job opportunities
There are over 10,000 open positions advertised on the Discover Technata Job Board as well as more than 500 roles available locally with companies that reside in the park. Around 550 firms contribute and post to the one-stop-shop platform.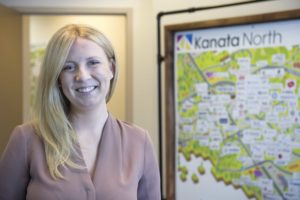 "This will be a gateway to growth, to finance, to talent, to success," KNBA President and Executive Director Jamie Petten said about the under-construction facility.
In her opinion, the Hub350 space will be the "truest intersection of nature and technology" and will provide "a trendy, natural atmosphere to attract world class talent and companies".
Kanata North, which is developing into a complete and connected innovation community, is described by KNBA as a "living lab for a highly educated and tech-oriented workforce to gather to live, work, play and learn."
The area hosts a large number of Canadian and international disruptive businesses operating in clean tech, defense tech, software, and other tech verticals.
The Kanata North park is home to the city's connected and autonomous vehicles (CAV) public test track. Ottawa was the first Canadian city to launch testing of an on-street autonomous vehicle (AV) communicating with live city infrastructure.
Development project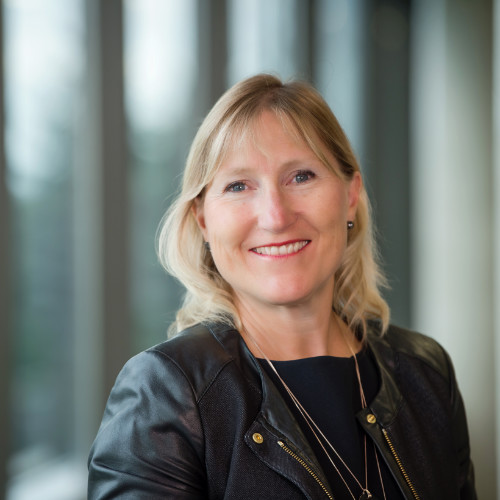 Hub350 will also act as a foundation for the special economic district development project 350 Legget, which the business association says will "be the primary node within Canada's largest tech park that will emerge as a mixed-use innovation district activity center with ecosystem partners collaborating in this shared space."
"We're excited for the launch of Hub350, which will better support our member companies and will further the Ottawa region as one of the world's leading tech capitals," said KNBA Chair Vicki Coughey.
Disclosure: This article mentions a client of an Espacio portfolio company.