This past week leading dignitaries signed a declaration from Horasis, an international think tank, calling on public and private sector leaders to adhere to a more principled form of leadership during these times of disruption.
According to the document, "as government, private, and non-profit sector leaders of influence at this most decisive moment in history, we collectively express our conviction that the biggest problems of humanity can and must be resolved by adhering to a more Principled form of Leadership, defined as the alignment of a leader's behavior with the values the organization outlines for itself."
Leaders have committed to, among other things, foregoing short-term, personal gains in favor of long-term benefits for humankind, more collaboration amongst societies and between the public and private sectors, and running their governments and organizations with openness, transparency, honesty, humility, and trust in others.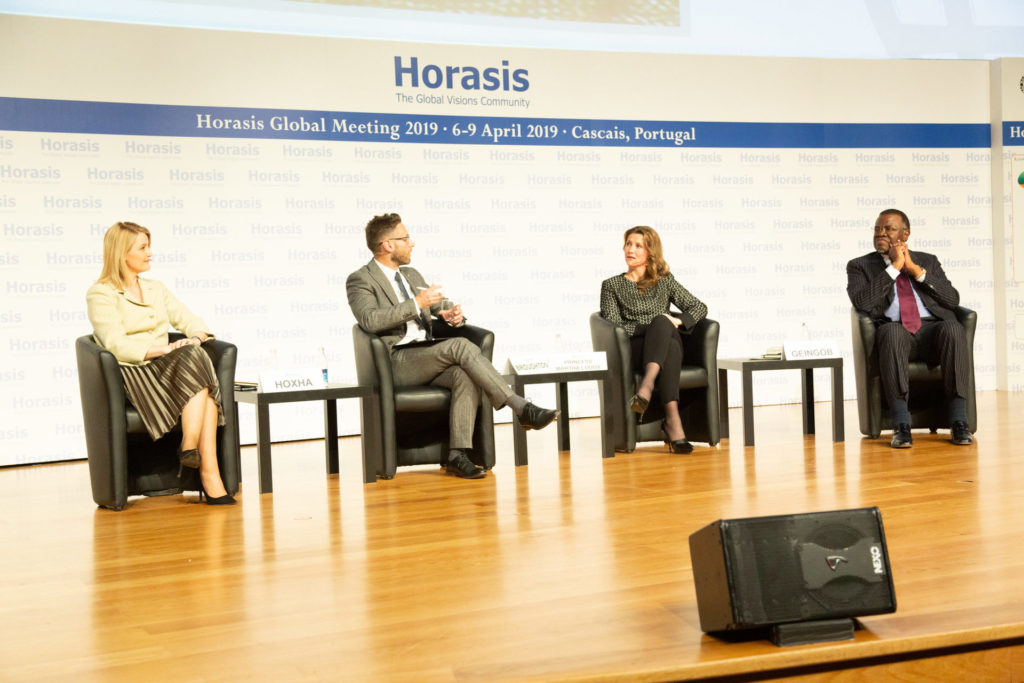 The list of signatures include those from the below, among others:
Ibrahima Guimba-Saidou, Minister and Special Advisor to the President of Niger, Niger
Luca Jahier, President, European Economic and Social Committee, European Union
Dalibor Jevtic, Minister for Communities and Return, Kosovo
Dylan Jones, Deputy Minister for Western Economic Diversification, Canada
Diene Keita, Minister for International Cooperation and African Integration, Guinea
Fawzia Koofi, Vice President, National Assembly, Afghanistan
Ernest Bai Koroma, Former President of Sierra Leone, Sierra Leone
Yves Leterme, Former Prime Minister of Belgium, Belgium
Princess Märtha Louise of Norway, Norway
Ehud Olmert, Former Prime Minister, Israel
Jonathan T. M. Reckford, Chief Executive Officer, Habitat for Humanity International, USA
Valerie Rockefeller, Chair, Rockefeller Brothers Fund, USA
Amos Sawyer, Former President of Liberia, Liberia
Eva-Lotta Sjöstedt, Member of the Supervisory Board, Metro, Germany
Karen Tang, Executive Director, The Better Hong Kong Foundation, Hong Kong
Vitaly Vanshelboim, Assistant Secretary-General, United Nations, Denmark
Luca Visentini, General Secretary, European Trade Union Confederation (ETUC), European Union
Deborah Wince-Smith, President, United States Council on Competitiveness, USA
Frank-Jürgen Richter, Chairman, Horasis, Switzerland
The declaration comes at an important moment for the world. The death toll from the coronavirus pandemic continued its relentless rise in Europe on Sunday with Italy announcing 651 dead in one day, bringing its total to over five thousand.
The number of deaths in Canada from the coronavirus outbreak jumped almost 50 percent in less than one day, and the Mayor of NYC called the situation the greatest crisis since the Great Depression and warned that medical facilities would likely be overwhelmed in less than 2 weeks.