Amid COVID-19 Horasis India Meeting arrives virtually this June, bringing together 300 dignitaries, including Ministers of countries and startup leaders, to discuss India's future.
Horasis India Meeting will convene the 22nd of this month and gathers leaders from India and internationally to debate and further new ideas and solutions.
"The Indian government is a good example of a nation working collaboratively to offer up their commercial, technological and scientific might in the international battle against the virus and its many ramifications," said Horasis Chairman Frank-Jürgen Richter in a statement.
"As India and the rest of the world battle the COVID-19 pandemic and its economic fallout, it is up to the engines of globalization to work together with international partners to collaborate on best practices to collectively combat this crisis."
Government leaders speaking at Horasis India Meeting 2020 include:
V.K. Singh, Minister of State for Road Transport and Highways, India
Piyush Goyal, Minister of Railways and Minister of Commerce and Industry, India
Ajmal Ahmady, Minister of Industry and Commerce, Afghanistan
Ibrahima Guimba-Saidou, Minister and Special Advisor to the President of Niger
Diene Keita, Minister for International Cooperation and African Integration, Guinea.
Business leaders speaking at Horasis India Meeting 2020 include:
Deborah Wince-Smith, President, United States Council on Competitiveness, USA.
Binod K. Chaudhary, President, Chaudhary Group, Nepal
Ashish Chauhan, Chief Executive Officer, Bombay Stock Exchange, India
Kris Gopalakrishnan, Co-founder, Infosys and Chairman, Axilor Ventures, India
Hank McKinnell, Chairman, Moody's, USA
R Mukundan, Managing Director, Tata Chemicals, India
Preetha Reddy, Vice Chairperson, Apollo Hospitals, India
Horasis India Meeting is co-hosted by the Confederation of Indian Industry (CII), which is led by Director General Chandrajit Banerjee.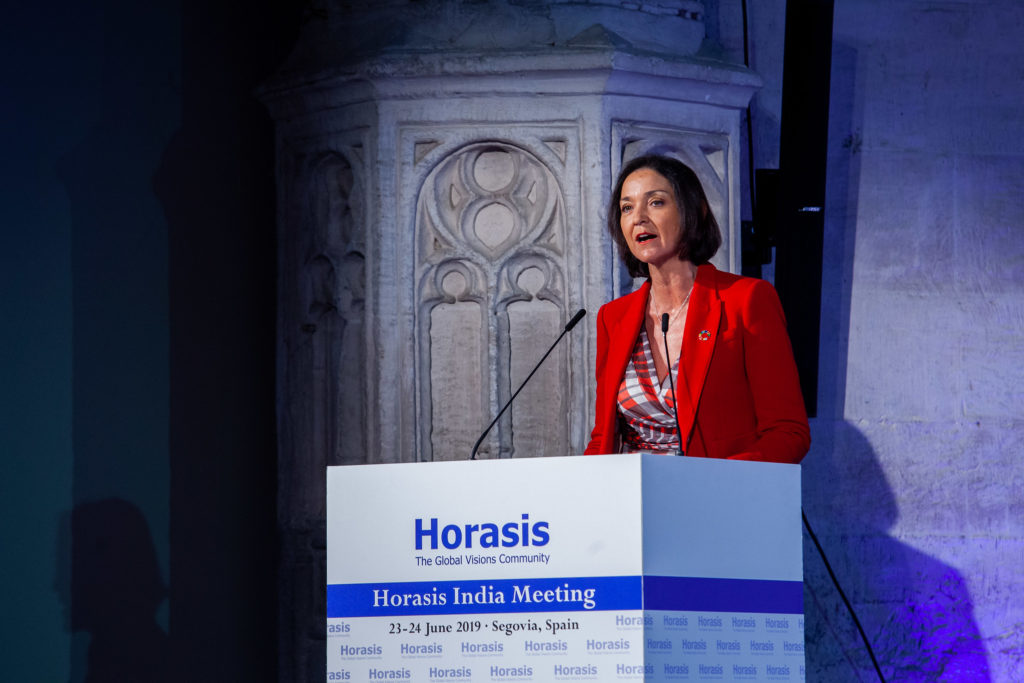 The Covid-19 pandemic has already resulted in significant economic disruption and unemployment in India. Many of the newly furloughed are resilient and inventive and have ideas for products and services for the bottom of the economic pyramid.
Questions to be discussed at the conference include can India's inventive IT industry help develop an entrepreneurial frugal sector? And what is needed to ramp up this sector's potential?
In May, it was announced that 70% of Indian startups said they have cash on hand for less than three months. The same survey reported that 9 in 10 startups registered declines in revenue and over one third halted their operations temporarily or permanently due to COVID-19.
According to Venture Intelligence, startup investment in the country Q1 this year fell 22% compared to last year.
A separate a technology panel at Horasis India Meeting will be held to discuss strengthening the venture capital space post-COVID-19, and includes speakers Sunil Nihal Duggal, Chief Executive Officer, Twenty 4 Ventures Group, India; Binh Tran, General Partner, 500 Startups, Vietnam; Bhaskar Majumdar, Managing Partner, Unicorn India Fund, United Kingdom; Sashi Reddi, Managing Partner, SRI Capital, USA; and Ganesh Rengaswamy, Co-founder, Quona, India.