Digital trends are growing in number and variety, and the elongated pandemic aftermath has only cemented what was already coming into its own as the capacities of technology grew exponentially in recent years—a world routed online. With much of life now experienced through a screen, a digital economy has manifested and businesses across industries are attempting to jump on the tech-savvy bandwagon in order to stay relevant.
Overall, global revenues associated with online purchases of "consumer goods"—which include groceries, fashion, electronics, and other household items— increased by more than half a trillion US dollars during 2021, up by more than 18%, reaching a total of USD $3.85 trillion for the year as a whole.

This has caught many companies haunched on their laurels, as the conversion to this digital economy was not only rapid but sudden—with just about as much warning as the global pandemic gave. Thankfully, company Octobot is on a mission to be a liaison to businesses that need guidance through these ever-changing and highly digital times.

As a software consultancy partner, Octobot is passionate about transforming people's digital experiences with user-oriented design, top-level software development, and scalable technology—helping companies and entrepreneurs alike stay relevant in 2022. Let's take a look at the biggest challenges out there for businesses on the digital interface, and how Octobot helps companies build solutions through them.
A Technological Language Barrier

With more tech start-ups crossing the $1 billion valuation threshold than in the previous five years combined, a clear trend in the reliance on tech in the business world has been demonstrated in 2022. As new technologies continually transform the business landscape, companies are attempting to navigate some uncharted territory—with some understanding the technological world, and some not so much.
Businesses are scrambling to evolve their strategy to fit into increasingly new realms of technology, and many are experiencing a significant technological language barrier. Between hardware, software, IoT, SaaS, Cloud, Scrum, etc., the list of tech jargon goes on and on, and many businesses are getting lost in the digital sauce.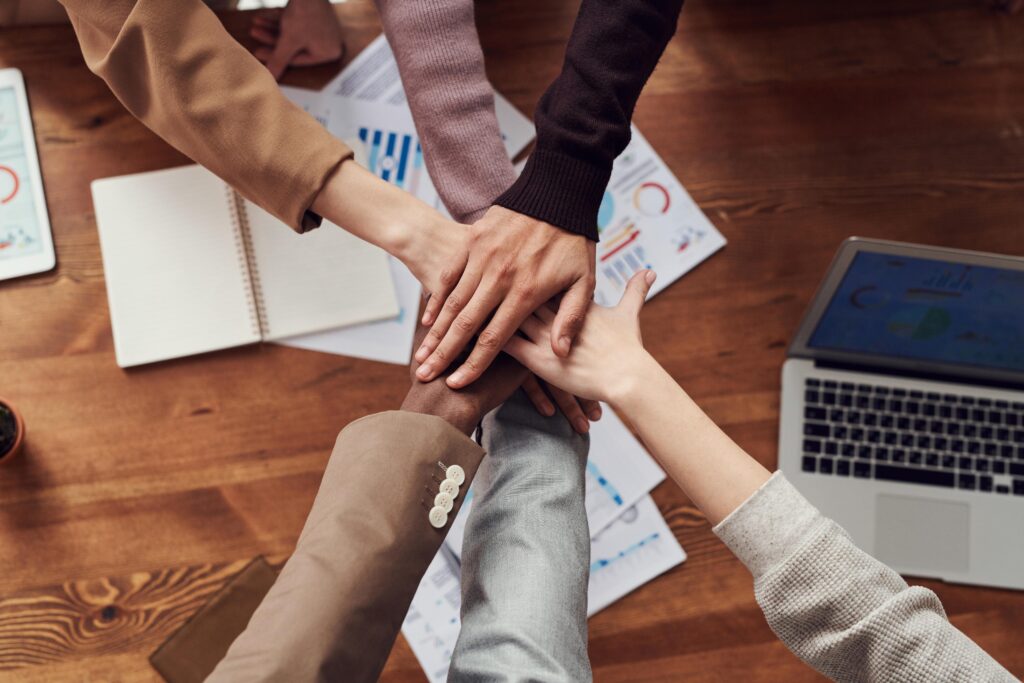 As people catch up on their growing pains in the digital world, companies such as Octobot help to translate technological strategy for those that need to carry on with business as usual. Octobot can help both ends of the tech-savvy spectrum—assisting those who are more seasoned by increasing their capacity and making processes faster, and the lesser knowledgeable by bringing in the right talent to take their business to the digital world.
Their team of designers, engineers, and innovators wields over eight years of experience in working on a diverse portfolio of projects—from launching trendy startup apps to redesigning complex government systems—and so their know-how covers pretty much the whole spectrum of business. 
A Proven Process for The Digital Era
Octobot's software development process follows what is called the Disciplined Agile Delivery (DAD) methodology, which helps them to fulfill project scopes for businesses across the board successfully.
Utilizing this methodology in combination with the Scrum framework, they're able to provide extremely fast time-to-market while also fine-tuning features to ensure alignment between strategy, design, and development. This iterative process is key when it comes to an efficient and strategic timeline from prototyping to launching the final product, and constantly working to refine and evolve solutions—helping  them to transform a business's biggest goals and aspirations into actuality.
Embodying a collaborative process, Octobot works side by side with their clients—helping to define the roadmap, what features to prioritize, and helping to continuously test and improve the products that companies need. With developers collaborating with designers and other stakeholders at every stage, the results are not only expertly built, but also offer a seamless experience to businesses end-users.
With 57% of IT companies planning to focus more on software development, a clear need is increasing in software consultancy. With a trusted company to outsource technological needs to, any company can enter the digital era confidently—to learn more about Octobot's offerings, click here.