Global inflation and supply chain disruptions have become  rising concerns as geopolitical conflicts, such as Russia's invasion of Ukraine, increase, leaving the future of product availability and logistics uncertain. In Latin America, a region with growing internal political tensions, there's an even greater impact on prices and employment directly affecting the region's inflation.
According to the International Monetary Fund (IMF), inflation in Latin America and the Caribbean is expected to reach 14.6% this year and 9.5% in 2023, presenting a real challenge for businesses to stay afloat. However, the region's innovation and resilience take off, even in times of uncertainty.
These market conditions highlight the need for global companies to mitigate these disruptions, rebuild business models, and seek new and effective revenue opportunities. SimpliRoute, a Chilean last-mile delivery startup, leverages AI to help logistics companies optimize their operations and reduce costs.
At a time when retailers are struggling to tackle the holiday season and are cutting costs with layoffs, SimpliRoute offers these businesses the toolkit to build resilience and gain a competitive edge in the market.
This is how:
Recession-proof your business
To navigate rising prices and still meet customer expectations, some companies have opted for applying temporary delivery fees to help make ends meet. However, this choice can critically harm businesses since it can lead to greater customer churn and expose the company's vulnerability to market volatility. SimpliRoute's bet pushes leaders to take a closer look at their existing operations and build on them.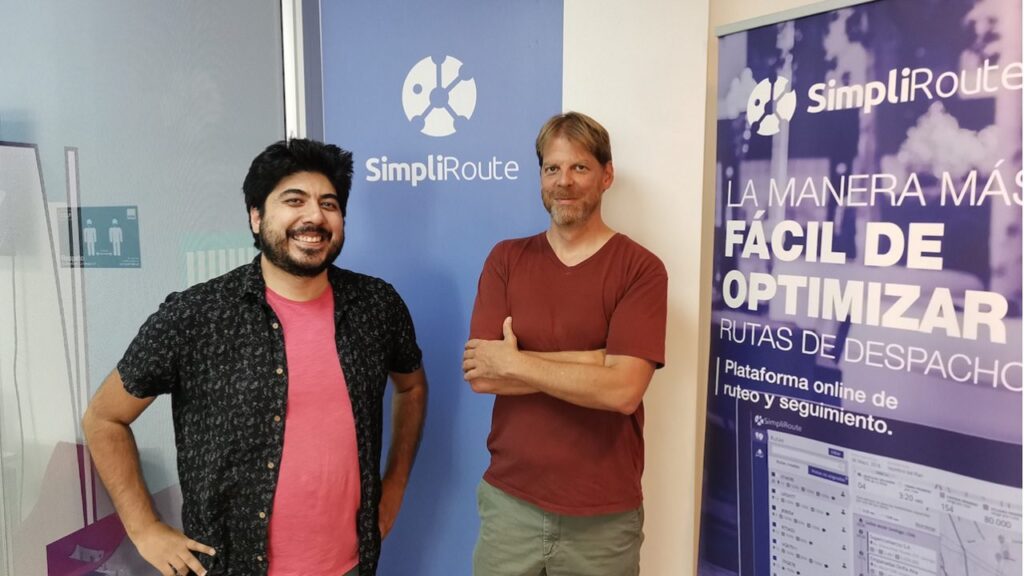 Route optimization, one of the platform's pillars, directly addresses the need to reduce costs without compromising bandwidth. By leveraging AI, drivers can dramatically decrease their time on the road, reduce gas consumption, deliver goods on time, and add multiple stops in shorter journeys. At the same time, businesses can reduce truck mileage and carbon footprint, taking on a more sustainable role. All in all, route optimization helps reduce truck driver fatigue and boosts the company's efficiency down the line. 
SimpliRoute's AI also aids warehouse management processes, helping leaders strategically optimize their warehouse and product placements, save time in logistics, coordinate placement with shipping schedules, and reduce storage costs–all while boosting product deliveries.
This coordination can essentially help businesses "do more with less" meaning greater volume in deliveries without necessarily investing in more trucks.
Latin America is presenting itself as an emerging tech hub with innovative solutions that can be scaled to reach greater markets. SimpliRoute, aside from having a strong presence in South America, has just launched its services in the US, starting with Miami. Some of their major retailers include Walmart and they're also helping local mid-size companies increase their efficiency and optimize operations.
Before a recession hits, industry key players need to asses their operations and seek long-term solutions that will essentially mitigate the impact of market uncertainty. This means a closer look at areas of improvement and adopting emerging technologies that will help fill any gaps in their management and logistics process.
This way companies, and retailers especially, can find ways to prepare for unfavorable market conditions and recession-proof their businesses.