Espacio announces today that the up-and-coming travel blog, Hibiscus & Nomada, was acquired by the media incubator.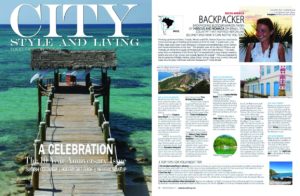 The successful travel blog was founded in 2016 by Marion Payen and Alex Hurstel, focused on documenting the affordable ways to discover the unexplored.
The site quickly amassed close to 50,000 Instagram followers and a beautiful portfolio of travel photos. The publication was even seen on publications like Lonely Planet & City Style & Life.
"We are thrilled to be working with Hibiscus & Nomada and to continue the legacy that Marion created," said Espacio CEO Conrad Egusa. Conrad Egusa is a former VentureBeat writer and is a Global Mentor at 500 Startups along with being a co-founder of Espacio with Eddie Arrieta.
Hibiscus & Nomada's editor will be Mathew Di Salvo, a former news wire journalist who also has experience in travel writing. 
In a press release, Mathew commented,"It's extremely exciting to be taking over this blog, which has amassed an impressive following in its short time. At Espacio we were blown away by the photos and the variety of locations it featured. Our enthusiastic team is fully up to continuing the great job Marion started."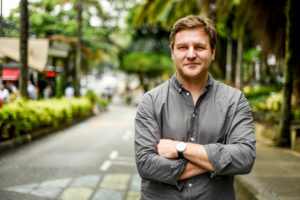 In addition to its blog, Hibicus & Nomada provides travel guides to Europe, Asia, Africa & the Americas. Through the acquisition, Espacio aims to promote the publication's growth with upcoming investments including an expansion of its editorial newsroom, investments into video, and a series of events in 2018.
"We hope to expand the site by reaching even more untouched and beautiful locations and demonstrating that great content can still come out of the somewhat crowded market of travel blogging."