There is no doubt that moving education to the screen was a challenge, but if learning online was difficult for an average kid, just imagine how challenging it was for children with a disability. In the US there are nearly 7 million disabled students, and a study revealed that disabled Americans express lower levels of comfort with using technology, which has made it even more difficult for them to try and get a fair opportunity of learning in modern-day.
States determine which students are eligible for special education services, which has caused inconsistencies in how schools identify disabled children—only exacerbating the disparities for these children in education. In the latest round of Connect, a pitch competition hosted by IMPACT EdTech, in partnership with European Schoolnet, ISDI Accelerator, and FundingBox, the winner was a company that is looking to provide solutions for this prevailing problem and help disabled students get the same opportunities for learning.
Each partner that helped to host the Connect: IMPACT EdTech event holds a stake in furthering education for the betterment of society. European Schoolnet, based in Brussels, is a network of 33 European Ministries of Education. The non-profit organization helps students achieve by helping schools make effective use of educational technology. ISDI is an accelerator from Spain's ISDI Digital Business School, which channels the entrepreneurial efforts of its students into Europe's startup ecosystem by facilitating collaboration between public entities, corporations, educational entities, investors, and founders. Finally, FundingBox is Europe's largest Deep Tech funding ecosystem that counts over 470 startups accelerated and 80 million euros under management.
The Brazilian-American startup Key2enable is the company that took home the gold. Present in the UAE, UK, Chile, and in the US, Key2enable is building a new way to teach children with motor, intellectual, and physical disabilities with an assistive technology that they formulated in-house. Let's take a closer look at this company, and how they are helping to evolve educational institutions so that they can provide higher learning to disabled students.
Unlocking Learning for Disabled Students
Key2enable is the first and only assistive EdTech company to come up with an A-Z holistic solution for people with disabilities. Their solution applies to the full spectrum of disabilities and can also be used by non-disabled people—making it so everyone can be unlimited. A cohesive compilation of sturdy variant hardware combined with 360-degree customizable software that provides an educational experience that addresses more than 80% of all disabilities.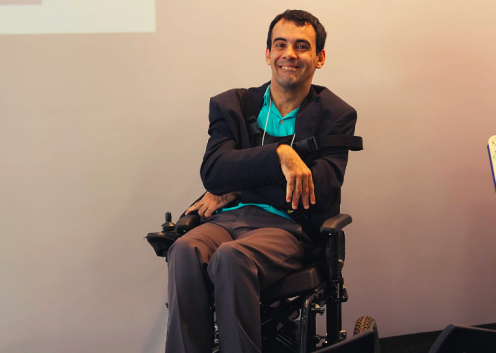 Started by a man with cerebral palsy that still graduated from college with a degree in computer science, he sought to share the solutions he devised to his roadblocks in learning. His experience and his hard-earned degree drove him to come up with a more wide-reaching and long-term way for students with disabilities to learn. Henceforth, Key2enable was born.
The company has since developed an essential set of assistive technology that helps children with disabilities who are unable to use computers and mobile devices due to motion limitations. Using leading-edge technology, their proprietary solution also helps those with a lack of fine-motor coordination by utilizing Cognitive Stimulation to offer a holistic solution for educational purposes.

A Device That Redefines Disability
The company's leading device that helps to patch disparities for students with disabilities is their innovative resource, . This device replaces the traditional keyboard and mouse with an electronic panel with 11 touch-sensitive keys, which allow the user to enter characters and computer commands. The strategic positioning of the keys facilitates and enables operations with the feet or the blink of an eye.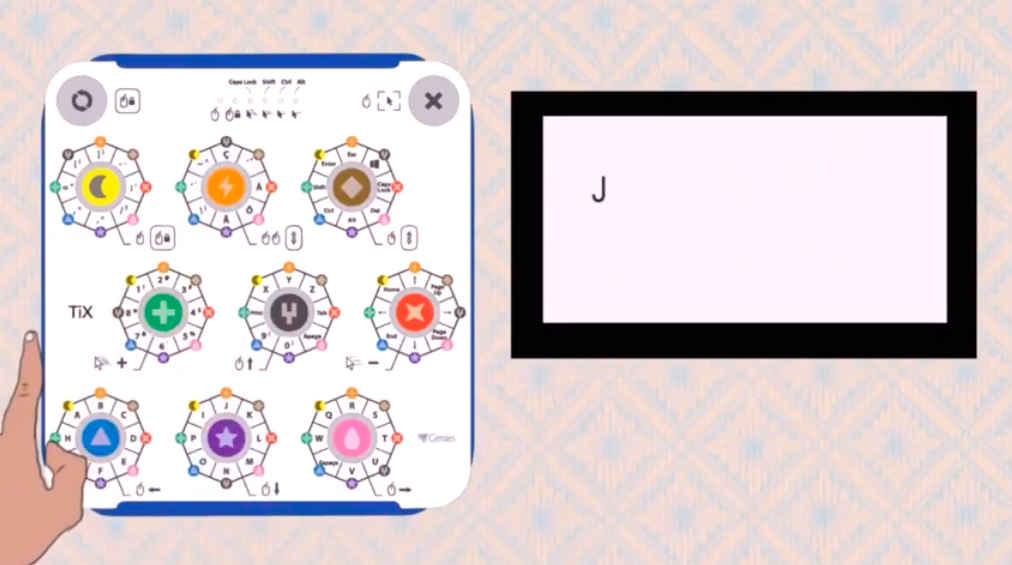 The colorful buttons and symbols on the keyboard are also based on pedagogical research and developed by specialists that made them accessible and engaging. The design helps to give autonomy to people with motor limitations, helping them to control a computer. In addition, Key-X is compatible with most adaptive switches already in the market, working directly on any computer, tablet, or smartphone that runs Windows, Mac iOS, Android, or Linux operating systems.
The team at Key2enable has also teamed up with Simplix software, who is a company that provides innovative accessories, such as glasses that can read blinking, and a squeezable balloon or mechanical pad that help to read movements for people with a wide variety of motor functions. Together with the Key-X an amazing platform of digital accessibility is created, increasing the capabilities of developing the motor and cognitive skills of students and patients with physical and intellectual needs.
Dispensing the need for any specific software, Key2enable's assistive technology provides people with disabilities with the full use of computers in a practical, innovative, and inclusive way.
Changing The Way The World is Educated
Disabilities in children should not be a determinant of their education and by proxy their future. All kids deserve the right to learn, and Key2enable is a company that is helping to achieve just that.
They have already seen success worldwide through a set of noteworthy awards: from the Singularity University and BerkeleyHaas in the USA, to Kryptolabs and GITEX in the UAE, their series of alliances and partnerships show that this company is blazing a trail for more inclusive education.
Watch out for this company as it drives the process of utilizing assistive technologies so that children with disabilities can have a more independent and economically sustainable future.