In 2022, the world's economies are being pressurized and global leaders are facing unprecedented complexities. Geo-politics are being inflamed by increasing global volatility, including the ongoing war in Ukraine and the uneven distribution of COVID treatments internationally—causing constant and continued flux between national and international economies.
In response to these uncertain times, Horasis, a global visions community, is hosting its next annual meeting to advance solutions to the most critical challenges facing the globe today. Next Monday, September 25th, 2022, the annual Horasis India Meeting will facilitate discussion between Asian high-performing business leaders and government decision-makers.
Topics for this year's session will center around how India's government decision-making apparatuses have been improved, and how the lessons learned by the country can apply to other nations that are currently struggling. Let's take a look at what to expect from this forum that is sure to shed light on what to expect from Asia's international geo-political business for 2022 and beyond.
Collaboration for Global Solutions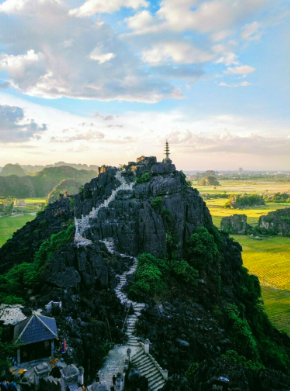 The Horasis India Meeting started in 2009 and has become the leading annual meeting of Indian business leaders and their global affiliates. This year's event will be held from September 25th to 26th in Binh Duong New City, Vietnam and the two-day agenda consists of thought-provoking discussions from international governmental and business leaders alike.
Offering a platform to discuss a wide range of issues related to the Indian economy, this year's meeting will bring over 300 of the most senior members of the Horasis community from both India and abroad.
India's response to COVID management has led to noteworthy revitalization for the country. Based on this overarching theme, the subtopics will be what lies ahead for the future of industries in India and beyond: Including manufacturing, sustainability, digital currencies, and others.
The meeting will also discuss Vietnam's role as a hub for expansion into Southeast Asia as the country rapidly modernizes. With a focus on analyzing the significant issues facing the country as it evolves rapidly, the discussion will include what to expect as the nation moves into the next phase of its Đổi Mới economic industrialization plan.
Insight That Will Lead International Business
As many nations, and the enterprises within them, are looking for an example to help weather the ongoing storm of the pandemic, Horasis India Meeting 2022 will bring together leaders to discuss how innovation can be applied to meet current challenges.
Looking to Indian and Vietnamese resourcefulness to raise potential solutions, leaders will discuss sustainable growth strategies and tackle the biggest obstacles being seen by both emerging economies.
It will be the organization's first in-person meeting since the beginning of the pandemic, and
attendance will include high-ranking Vietnamese and Indian politicians, international business leaders, and other public figures. Strategizing for India's future and finding the ways the lessons learned can be applied to other countries will be just a fraction of the insights derived from these leading global participants.
The meeting is a joint effort between the Confederation of Indian Industry (CII) and Binh Duong's Provincial government, with sponsorship by Becamex IDC. For more information, visit: www.horasis.org, or to register for Horasis India 2022 Meeting, click here.